For the sixth year, 40 of the industry's future leaders were honored at the Inland Marine Expo with the "40 Under 40" award, which recognizes individuals for their outstanding contributions to the inland marine transportation industry in a variety of fields. All 40 honorees were nominated by executives and peers for their hard work and dedication to the industry.
Over the course of 10 weeks, The Waterways Journal is featuring recipients. This week we recognize Justin Burleson, Cara Carson, Colin Checkan and Corey Day.
---
Justin Burleson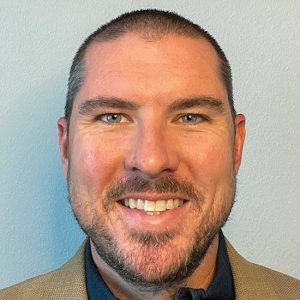 Justin Burleson, 39, is director of sales for PTL Marine.
Colleagues describe him as having "a work ethic the size of Texas," David Reynolds, president of PTL Marine, said in his nomination. Burleson also led PTL's sales team to one of the company's most profitable years in its 87-year history, Reynolds said.
Burleson grew up in Arlington, Texas, and he graduated with a bachelor of science in agriculture and applied economics from Texas Tech. In 2011, he was given responsibility to cultivate and grow the customer base in the large Permian Basin for Hexion, a leading oil field technology group. He represented customers ranging from Halliburton to Exxon and Chevron and was soon tasked with supervising a large team in the customer service department.
Since joining PTL Marine, Burleson has earned a "stellar" reputation for himself in sales leadership, Reynolds said.
"He is always dedicated to recruiting and cultivating the right team members to ensure successful outcomes," Reynolds said. "Justin has thrived in his role as the director of sales and encourages both responsibility and professionalism from his team. He holds himself to a high standard, leads by example and makes decisions based on the best interests of customers and the inland waterways community. We are grateful to have Justin leading our sales operation."
---
Cara Carson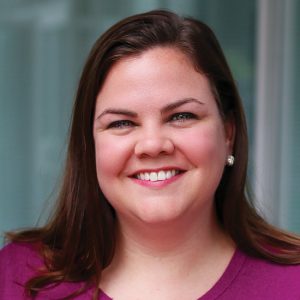 Cara Carson, 38, is assistant vice president of human resources for Ingram Barge Company.
Carson came to Ingram five years ago with no knowledge of the marine industry but has since immersed herself in the business and learned every aspect of the lives of mariners, said Jenny Butler, Ingram's chief people officer.
"She has redesigned our compensation system, adding rewards for tenure and at the same time building new incentives to motivate and attract new talent to the river," Butler said. "She is committed to mariner safety and well-being and was the leader for our COVID-19 response and the designer of a vaccine incentive program. She also led the effort to build and deploy an online performance evaluation system for our mariners to ensure quality and consistent feedback is being captured and delivered to our crews."
Butler added that Carson's creativity and leadership of the company's talent acquisition team has come at a critical time when many industries have faced recruitment challenges.
"Her strategic HR solutions and collaboration with the operations team enabled Ingram to not only improve our performance but enhance the engagement and safety outcomes for our mariners," she said.
Butler said Carson is a true partner to the senior leadership team as well as a trusted adviser.
"Everyone who works with her recognizes her for her incredible problem-solving skills, her responsiveness, her steadiness under pressure and the sheer workload she can manage," Butler said. "She has tremendous project management skills, keeps her commitments and always seems to deliver results."
---
Colin Checkan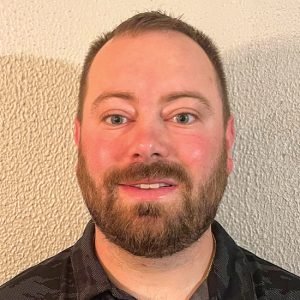 Colin Checkan, 32, is manager of regulatory compliance for Industry Terminal and Salvage Company (ITS).
Checkan started working for Campbell Transportation Company (CTC) part time in 2009 while attending college. He graduated in 2014 with a degree in business and sustainable management from Slippery Rock University. In 2014, he started working full time as a CTC deckhand. He then joined the team at ITS in 2015.
"In 2016, with Subchapter M coming, we thought Colin was the perfect individual to lead and spearhead our regulatory compliance," ITS President Bradley Busatto said. "He has excelled in this field and has our company well ahead of the curve on Sub-M compliance. He went on to become a TVIB auditor and continues to guide our company through these regulatory processes."
Checkan is a fourth-generation mariner. His great-grandfather was the late Mason "Spike" Crain of Crain Brothers Inc., and his late grandfather was Clifford "Skip" Crain of C&C Marine and River Salvage. He works daily with his brother, Shane, and his father, Don Checkan.
"I think Colin is a huge asset to our company and this industry," Busatto said.
---
Corey Day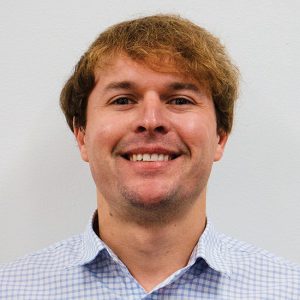 Corey Day, 36, is general manager of transportation services for Canal Barge Company.
Day joined the company in 2014 as a logistics coordinator. Since that time he has held management positions in dry cargo customer service and logistics.
While working at Canal Barge, Day has developed a passion for logistics and customer service, said Jacob Kissee, corporate communications manager for Canal Barge Company.
"He has developed a thorough understanding of the company's culture and value proposition to our customer base," Kissee said. "He has taken an instrumental role in daily logistics and overall towing system management."
He added that Day also loves the problem-solving element of his work.
"He has an enthusiasm for working toward efficiency each day," Kissee said. "He is meticulous in his level of detail in order to thoroughly serve our customers while managing a large towing system."
Day has spent a large amount of time through the years helping and teaching younger teammates. His calm demeanor, combined with a knowledge of the business, has developed a number of strong performers at the company, Kissee said. More recently, he added, Day has taken on a more formal management role in overseeing the Transportation Services Department.