For the sixth year, 40 of the industry's future leaders were honored at the Inland Marine Expo with the "40 Under 40" award, which recognizes individuals for their outstanding contributions to the inland marine transportation industry in a variety of fields. All 40 honorees were nominated by executives and peers for their hard work and dedication to the industry.
Over the course of 10 weeks, The Waterways Journal is featuring recipients. This week we recognize Taylor Dickerson, Joseph Farrell III, Andrew Flavin and Travis Flowers.
Taylor Dickerson
Taylor Dickerson, 38, is senior director of the project management office and ESG leader for Kirby Corporation.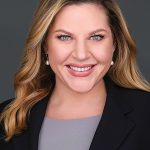 She is responsible for managing the portfolio of executive level projects in environmental sustainability, technology advancement and innovation, mergers and acquisitions, corporate strategy, process improvement and efficiency and analytics, among other areas.
Dickerson started her career in the maritime industry in 2008 with Kirby and has served in several roles within the logistics, sales, operations, maintenance, safety, finance and most recently special projects sectors.
She often says, "Watching my team evolve and grow into their greatest potential is the most fulfilling benefit of my job."
She is also passionate about encouraging and educating women to consider the maritime industry for their long-term careers. She accomplishes this by volunteering as a mentor to female college students through the Women in Maritime Operations (WIMOs) Association mentorship program as well as speaking to local universities about opportunities within the maritime industry.
Dickerson holds a Master of Business Administration degree in finance and energy from Tulane University and a Bachelor of Business Administraiton in management and entrepreneurial studies from Texas State University. She also serves on three separate boards of directors: president of the Texas Waterway Operations Association, national treasurer of WIMOs and vice president of Hiro Health Corporation.
Melina Ramseur, administrative assistant for Kirby Corporation, said that Dickerson's leadership and communications skills, along with her strategic thinking, are great benefits to the maritime industry. She added that Dickerson is open, transparent and authentic.
Joseph Farrell III
Joseph Farrell III, 39, is deputy CEO and chief operating officer of Resolve Marine, which was founded by his father nearly 40 years ago. The company is involved in salvage, emergency response, firefighting and wreck removal operations.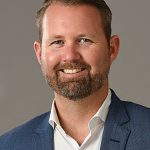 Farrell previously served as director of business development. He attended Massachusetts Maritime Academy before joining the family business. He has been active in the maritime industry, with his leadership position with the American Salvage Association, along with company membership in The American Waterways Operators and the Gulf Intracoastal Canal Association.
"Joe has worked diligently to elevate Resolve as a company that can execute some of the most complete maritime projects in the U.S.," said Eric F. Smith, director of Resolve Marine Group.
Farrell spent many years working across the globe on salvage projects. He is also the patent holder and designer of chain pullers Resolve owns and uses for many of its larger salvage projects.
Andrew Flavin
Andrew Flavin, 37, is director of shipyard maintenance for Marquette Transportation.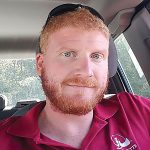 Flavin is "a wealth of knowledge" when it comes to engines, river vessels and the transportation industry, said Bryan Chaisson Sr., CEO of NRE Power Systems.
"He continually goes above and beyond to help his coworkers and vendors make sure they are being the best they can be for Marquette," he said.
Coupled with his experience is a desire to always improve already excellent service, Chaisson said.
"Andrew tackles each day with a positive attitude that is contagious for people around him," he said. "I would like to recognize Andrew for the award for all of his accomplishments at such a young age. Men like him are hard to find."
Travis Flowers
Travis Flowers, 32, is the gas free plant manager at National Maintenance & Repair Inc.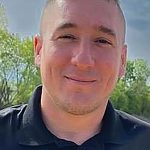 In seven years with National Maintenance & Repair, Flowers has continually looked to learn and to grow into increased responsibility, said Bill Foster, executive director of shipyard operations for McNational Inc.
"Starting as a laborer, he quickly learned and received his tankerman license, and then learned all facets of the gas free plant operation, including the regulatory standards and customer needs, and he has learned to lead his direct reports in a very positive manner," Foster said.