For the sixth year, 40 of the industry's future leaders were honored at the Inland Marine Expo with the "40 Under 40" award, which recognizes individuals for their outstanding contributions to the inland marine transportation industry in a variety of fields. All 40 honorees were nominated by executives and peers for their hard work and dedication to the industry.
Over the course of 10 weeks, The Waterways Journal is featuring recipients. This week we recognize Jenna Gaudet, Bradley Glenn, Ben Hays and Brian Huber.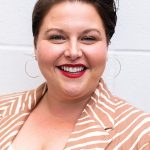 Jenna Gaudet
Jenna Gaudet, 35, is executive vice president and chief financial officer of Eckstein Trade & Transport. ET&T is a woman-owned and woman-operated small business specializing in brokering marine equipment and recruiting services, specializing in female placement.
Gaudet is a co-founder of Women in Maritime Operations (WIMOs) Association and is the WIMOs associate director. She served as the chief financial officer for St. John Fleeting for almost 10 years and started WIMOs while working there in 2017.
"Jenna has stayed behind the scenes of WIMOs but is integral to the daily functioning of the organization, and she was responsible for establishing the organization as a 501(c)(3) nonprofit," said Kasey Eckstein, president of Eckstein Trade & Transport. "She deserves to be recognized as a change agent in the inland barge industry."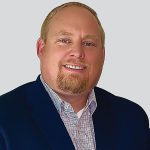 Bradley Glenn
Bradley Glenn, 40, is manager of tank barge quality assurance at Ingram Barge Company.
Glenn started in the river industry in 2004 working for Luhr Brothers, building rock dikes as an engineer's assistant. In 2006, he moved to Belle Chasse, La., from Missouri and started a new career with AEP River Operations as a deckhand/fleet mate at the Algiers Fleet. He finished college, receiving his bachelor's degree in occupational safety and health in 2011, at which time AEP chose him to develop in all departments for future leadership. He also was chosen to run a wash and repair facility focusing on barge cleaning and repairs at Myrtle Grove.
In 2013, he moved to engineering at the AEP Belle Chasse shipyard, overhauling vessels and analyzing budgets. In 2014, he started working with the tank barge development team to develop policies and procedures for AEP. Toward the end of that year, he was asked to take over the entire gulf safety program for AEP. He served as safety manager for all vessels.
Following the ACBL acquisition of AEP, Glenn was placed in charge of safety for all facilities to conduct OSHA audits and assure compliance. He left ACBL in the fall of 2017. Glenn returned to the industry in January 2019 when he served as safety manager for Plimsoll Marine.
In October 2019, Glenn became manager of tank barge quality assurance and vetting at Ingram Barge Company. As part of his duties, he maintains Ingram's entire tank barge fleet for compliance, including SIREs, inspections, incidents and vetting of third-party companies involved in pushing barges. He also assists in training, safety investigations and teaching first aid and CPR and serves as alternate QI due to his safety background.
"Brad and I have worked closely together for several years," said Jamie Halter, president and CEO of Halter Consulting LLC. "He is a very detail-oriented person, always follows through with what he says he is going to do and is always looking out for the mariner."
Matthew Lagarde, vice president of safety, training and compliance for Ingram Barge Company, praised Glenn's dedication to safety.
"Brad has worked painstakingly over his career to improve the safety of the towing industry as a whole," Lagarde said. "He has been an avid participant in numerous safety committees throughout the country, including The American Waterways Operators, and various safety committees local to New Orleans. He has a background and degree in safety management and also has experience in project management, including extensive knowledge in OSHA requirements and towing vessel auditor and surveyor accreditations. He always approaches his work with any company with calm, reasonable intent on making all workplaces better and safer. He has genuine care for all individuals and has a drive to create change, not just to identify the need to change. He brings an energy and genuine desire to improve the industry that improves the working conditions for all inland mariners."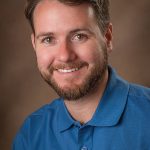 Ben Hays
Ben Hays, 37, is chief operating officer for Chem Carriers.
"Ben has helped grow Chem Carriers as they enter the Houston market," said Tom Rhoades, senior chaplain at Seamen's Church Institute. "Ben is a kind and thoughtful leader whose care and concern for his crew is evident in how much people love working at CC."
Chem Carriers also utilizes SCI's chaplaincy program and supports SCI, Rhodes said.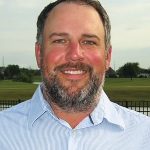 Brian Huber
Brian Huber, 38, is operations manager for St. John Fleeting.
After graduating from Louisiana State University, Huber worked as a deckhand and in dispatch, becoming traffic manager, and working on the truck dock.
As operations manager, he oversees the shipyard and wash dock operations, along with FSO responsibilities.
"Brian is a key asset to St. John Fleet," said Matthew Monson, who works in sales at Ingram Barge Company.
He described him as a dear friend, loyal, driven and compassionate about his customers' needs.
"Brian is Grade A guy," Monson said. "I am glad I got to work with him in my 10-year stint at St. John Fleet."