For the sixth year, 40 of the industry's future leaders were honored at the Inland Marine Expo with the "40 Under 40" award, which recognizes individuals for their outstanding contributions to the inland marine transportation industry in a variety of fields. All 40 honorees were nominated by executives and peers for their hard work and dedication to the industry.
Over the course of 10 weeks, The Waterways Journal is featuring recipients. This week we recognize Jonathan Jackson, Greg Karlowsky, Trace Laborde and James Loughlin.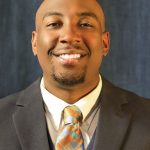 Jonathan Jackson
Jonathan Jackson, 28, is rig manager for the Miss Irene and F. Walker of Associated Terminals.
As part of his job, he is responsible for crane business unit assets and personnel involved in all aspects of transloading vessels on the Lower Mississippi River, said Todd Fuller, president of Associated Terminals.
Jackson entered the maritime industry as a contractor, washing barges in Convent Fleet. During that work he was exposed to the neighboring stevedoring industry and eventually pursued a stevedoring employment opportunity. As he was relatively inexperienced, he entered the industry as a deckhand and began learning the intricacies of stevedoring from the ground up. From there he moved upward through the operational positions, gaining a reputation along the way "for his exceptional proficiency in each, and most notably in crane operations," Fuller said.
Jackson's first management role at Associated Terminals was as a production manager. He was appointed crane manager and was the youngest person to obtain that position in the company's history.
"Jonathan represents a model of success at Associated Terminals," said Jerry Ryan, vice president of Associated Terminals. "His ability to inspire others is the epitome of leadership and reflects great credit upon himself and our industry."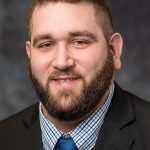 Greg Karlowsky
Greg Karlowsky, 35, is logistics manager-affreightment at Campbell Transportation Company.
He started work at the company as a logistics coordinator and was promoted to manager of logistics in 2019. In his current role, he oversees all of Campbell Transportation Company's open hopper freight business. This entails working closely with customers, vendors and facilities to help lead his dispatch team to fulfill each of their individual needs along with managing CTC's assets, including open hopper barges and river vessels running in freight trades.
"Greg embodies CTC's core values, and he strives for continuous improvement," said Kristen Stojakovich, senior manager of logistics at Campbell Transportation Company.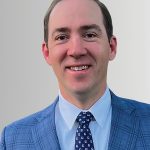 Trace Laborde
Trace Laborde, 38, is vice president of sales at Laborde Products.
Grace Fulco, marketing manager for Laborde Products, said Laborde has made significant contributions to the company's growth and success, playing a key role in developing new business relationships and expanding the company's customer base.
"Trace has also been instrumental in leading the company's efforts to adapt to changing market conditions, driving innovation and growth," she said.
Laborde also is an active participant in industry organizations and events. He has been a speaker at the Inland Marine Expo.
"Trace's dedication and passion for the maritime industry are evident in all that he does," Fulco said. "His commitment to excellence and his ability to lead and inspire others make him a true asset to the industry. I am confident that Trace will continue to make significant contributions to the industry and will be a role model for others for years to come."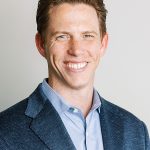 James Loughlin
James Loughlin, 34, is chief executive officer of Midwest Tankermen.
Loughlin was promoted to CEO in February 2021 after working at every level within the organization. He started as a tankerman trainee, tankerman, then dispatcher, operations, safety/compliance and quality assurance before assuming his current position.
Eric Ricker Sr., director-marine operations for Enterprise Marine Services LLC., called Loughlin an energetic leader who is always developing creative solutions to improve operations.
"His attention to detail and 'outside of the box' thinking delivers exceptional results for his organization as well as his customers," he said. "James is always available to listen, which is vital as a young leader. Starting on the frontline and understanding the past challenges, he strives to have a better tomorrow for all involved. He is a selfless leader and works collectively with industry peers to ensure that the inland tankerman industry performs at its very best in the safest environments."
Loughlin is also involved with The American Waterways Operators and makes time to volunteer in underprivileged communities on the south side of Chicago.
Nicole Hameister, terminal manager at Canal Terminal Company, said Loughlin has shown confidence, poise, genuineness and strength while growing the safety culture within the industry.
Del Wilkins, president of Illinois Marine Towing, noted Loughlin's integrity along with his successful vision to expand his business beyond the region among the reasons he nominated Loughlin. "It is also his involvement in the community as a servant leader as he has engaged in working with agencies, programs and educational institutions in attempting to find ways to educate and communicate to those less fortunate in the brown, black, and disadvantaged neighborhoods of the opportunities that exist in the transportation and maritime related industries," he said.
Patrick Kelly, managing partner of Foundry Mountain Infrastructure Partners, said, "I can think of no better nominee today in our industry under the age of 40 who has already made significant contributions to the inland marine transportation industry and promises to play a big role in shaping its future."