Industry People On The Move: March 26, 2018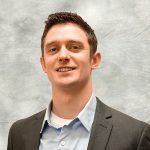 Heartland Barge has hired Blake Grimmett as its grain freight sales manager. Grimmett recently moved to St. Louis, Mo., from New York, where he worked for Lansing Trade Group for three years. While there, he traded feed grains and oil seeds in the Northeast and Mid-Atlantic truck market, as well as the Western Plains feed yards.
Prior to working at Lansing, Grimmett was employed by McCarthy Building Companies in St. Louis. He has a bachelor's degree in economics and finance from Southern Illinois University at Edwardsville.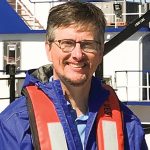 Harbor Towing & Fleeting of New Orleans, La., has hired Michael Nation, who formerly served with the Seamen's Church Institute's Center for Maritime Education.
Nation now serves on Harbor Towing & Fleeting's senior management team, with a focus on compliance with government regulations and industry standards. He will also assist with operations, customer relations, industry relations and governmental affairs.
He holds an MBA from Louisiana State University in Shreveport, La., and a master's degree in divinity from Duke University. Nation is a member of the Coast Guard's Lower Mississippi River Waterways Safety Advisory Committee and is first vice president of the Propeller Club of New Orleans.
He's an active member of American Waterways Operators, the Gulf Intracoastal Canal Association and the Greater New Orleans Barge Fleeting Association.
Great Lakes Dredge & Dock Corporation announced that the board of directors has appointed Lawrence R. Dickerson as board chair. Dickerson is assuming the role from Robert B. Uhler, who requested to step down as board chair in order to accommodate his other professional and personal time commitments. Uhler continues to serve as an independent director.
Dickerson has served on the board since January 2017, including on the Compensation and Audit committees, and has been a valuable contributor to the Great Lakes board having over 30 years of operational and commercial experience in the oil and gas industry. Working with the current board and management team, he will continue to oversee the updated strategy and direction of the company.
Dickerson spent 34 years at Diamond Offshore Drilling Inc., where he served as president and CEO from 2008 until his retirement in 2014. He also served as chief financial officer and chief operating officer during his tenure at the company.
In addition to being a seasoned executive, Dickerson has significant board experience. He has been a member of the board of directors on the boards of Murphy Oil Corporation and Oil States International since 2014. He is on the audit and nominating and governance committees at Murphy Oil Corporation and on the audit committee at Oil States International. He was chairman of the board of directors of Hercules Offshore Inc. from 2015 to 2016, and he also served on the board of directors of Global Industries Ltd. from 2008 to 2012.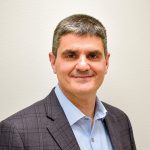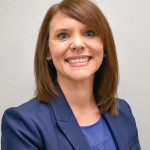 Jerome Eymard and Rachael Battaglia have been promoted to new roles at Bollinger Shipyards. Eymard, who joined Bollinger in 1999, has been named director of human resources. He has a Bachelor of Science degree in human resources and an MBA from Nicholls State University. He received his Senior Professional in Human Resources certification in 2012.
Battaglia has been promoted to the role of general counsel. In this role, she is responsible for guiding and supporting the company within the legal aspect of operations. She has a Bachelor of Arts degree from Nicholls State University and a Juris Doctorate degree from Loyola University. She has 13 years of experience in the legal field within the public and private sectors.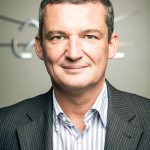 Jo Vanhoren was appointed president and CEO of Alfa Laval Inc. Additionally, he was named president of Alfa Laval's North American "cluster," which includes its sales and service organizations in the USA and Canada.
Vanhoren is responsible for leading Alfa Laval in North America, driving profitable growth and expanding market share by leveraging the company's main technologies of heat transfer, separation and fluid handling, through a sales network of direct and indirect channels.
He holds a degree in electromechanical engineering, as well as a post-graduate degree in business management. Vanhoren has completed sales and marketing training at the Ashbridge Business School. He will be based in the Alfa Laval facility in Richmond, Va.
Joseph Bitner of Shreveport, La., has been named a new commercial sales manager for Watco Companies. His territory includes Pine Bluff, Ark., and he will be working to sign additional customers to generate more business for the terminal. Bitner holds a bachelor's degree from Pittsburg (Kan.) State University.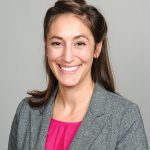 The Florida Ports Council announced that Jessie Werner has been named vice president of public affairs, a role in which she will be responsible for all facets of communications and marketing for the council.
Werner brings more than a decade of communications and public affairs experience to the council. She comes from the Coalition for College Cost Savings, where she served as the director of programs and communication. There, she was responsible for communication strategies and marketing programs that promoted the collaborative efforts of private higher education institutions nationwide.
Werner received her bachelor's degree in integrated strategic communications, with an emphasis on advertising and marketing, from the University of Kentucky and holds a graphic design degree from The Art Institute of Tennessee-Nashville. She lives in Tallahassee, Fla., with her husband and two sons.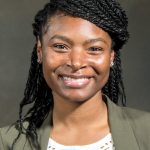 Amber Huell was selected by the Vicksburg Engineer District as chief of its finance and accounting branch of the Resource Management Office. In this position, Huell will serve as staff advisor to the resource management officer, the deputy commander and operating officials on fiscal matters pertaining to the district.
She will lead and advise a staff of eight accountants who provide finance and accounting services to the district's tri-state area of Arkansas, Louisiana and Mississippi. Huell is responsible for ensuring accurate, ethical and proper financial operations for the district through various metrics and financial elements.
Huell earned her bachelor's degree in accounting from Mississippi State University and her Master of Business Administration degree from Mississippi College. She is a certified defense financial manager and has a Level II DoD Financial Management certification.
Tony Kelleher has been appointed vice president for customer support and training at Volvo Penta of the Americas. In this position, he will be responsible for supporting both marine and industrial segments within the United States, Canada, Mexico, Central America and the Caribbean. He will serve as a member of Volvo Penta of the Americas executive team and the extended aftermarket management team.
Prior to this appointment, Kelleher was the director of the marine leisure segment with responsibility for OEM and dealer sales and partnership development for North America. He has also served as head of the service department and purchasing director within Volvo Penta of the Americas.
Kelleher earned his bachelor's degree in engineering, with an emphasis in manufacturing systems engineering from Leeds Metropolitan University. He received a master's degree in engineering management from Wayne State University.
Fidelis Group Holdings LLC has hired Darrin Huck as vice president of its marine division. Huck will be a senior underwriter within the group's Brown Water Hull, Liabilities and Cargo product lines and will be based in its Houston, Texas, office.
He has more than 30 years of experience in the marine industry, most recently as vice president-Southwest regional manager of Starr Companies. Before joining Starr, he was with AIG, Sealand Service Inc. and St. Paul Insurance Company, respectively. Additionally, he is a graduate of the U.S. Merchant Marine Academy, Kings Point, and serves on its alumni association.
Bureau Veritas has named Andreas Ullrich as global market leader-passenger ships and ferries. This role is involved from the concept stages through the operational life of projects to help ensure that clients are able to make the best commercial decisions based on technical understanding to mitigate risk and promote safety.
Ullrich will deliver global marketing and technical leadership. He graduated from the University of Rostock with a degree in naval architecture in 1989. He has nearly 30 years of experience in classification, principally with cruise shipping.
He has moved through various roles involving responsibility for the management of cruise ship newbuilding projects and ship type manager for passenger ships. He was technical support manager for Carnival Maritime's AIDA branded fleet and a supporting expert to the German delegation at IMO, where he advised on fire protection and passenger ship issues.