40 Under 40 Winners: Innis, Kirk, Koenig And Lloyd
The "40 Under 40" award was conceived for the 5th annual Inland Marine Expo (IMX) to highlight some of the industry's future leaders. All 40 award winners were nominated by various industry executives and peers for their hard work and dedication to the industry.
The 40 Under 40 awards were presented at IMX in St. Louis, Mo., May 22. This week, we recognize Rob Innis, Aaron Kirk, Jason Koenig and Robert "Mark" Lloyd. 
Those interested in nominating individuals for the 2019 "40 Under 40" award will have a chance to do so later this year. To be included, nominees must be under the age of 40 as of May 20, 2019, the first day of the 6th annual IMX. Award winners will be recognized during the event for their outstanding contributions to the inland marine transportation industry in a variety of fields.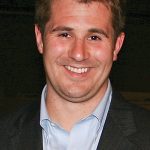 Rob Innis
Robert Innis was named director-transportation operations for LafargeHolcim in 2015. In his current role, Innis manages a team of 110 employees. He also manages a movement of more than 30 million tons of product throughout the United States.
Sign up for Waterway Journal's weekly newsletter.
Our weekly newsletter delivers the latest inland marine news straight to your inbox including breaking news, our exclusive columns and much more.
Innis has worked for Holcim companies for 14 years now. His other roles within the company have included director-logistics and supply chain, manager-transportation operations, manager-marine operations and supply chain analyst.
Prior to joining Holcim, Innis worked for Mt. Pleasant CRC as a program manager and supervisor right out of college. He obtained his bachelor's degree from the University of Central Michigan in 2003. He is currently working on his master's degree.
An active member of the inland maritime industry, Innis serves as the vice chairman of Waterways Council Inc., where he also serves on its executive committee and board of directors. He is also an Inland Waterways Users Board member.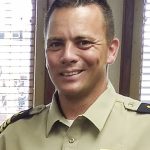 Aaron Kirk
Seeking adventure outside of his small, quiet hometown in New Hampshire, Aaron Kirk decided to join the U.S. Navy at age 19. While in the Navy, Kirk became a boatswain's mate, where he found himself engaged in various operational roles. Kirk participated in everything from shipboard navigation, firefighting and cargo operations, to flight and search and seizure operations.
Kirk married an officer in the Air Force. At this time, Kirk was working as a contractor for the Navy and his wife got orders to move to Columbus, Miss. Wanting to continue his service to the government, Kirk applied to the U.S. Army Corps of Engineers, where he currently works onboard the mv. Mississippi as first mate.
The mv. Mississippi, according to Kirk, is the largest towboat in the country. It is a triple-screw inspection vessel built in 1993 by Halter Marine Inc. The vessel is 240 by 58 feet and has 6,270 hp.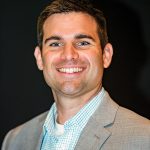 Jason Koenig
As a senior account executive for Waterways Journal Inc.'s host of publications, Jason Koenig, 34, has been partnering with companies and organizations in the inland transportation industry to help them market their products or services for more than nine years.
In addition to this role, Koenig also works in exhibit sales for the annual Inland Marine Expo, an industry event owned by Waterways Journal Inc.
Preceding his tenure with the Journal, Koenig worked as an account executive for Barrington Broadcasting/KHQA-TV following his graduation from Quincy University in Illinois. While there, he obtained a bachelor's degree in marketing.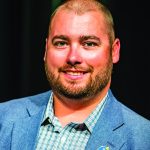 Robert "Mark" Lloyd
Robert "Mark" Lloyd, 29,  is a graduate of Texas A&M University at Galveston and has more than 15 years of experience in the maritime industry.
He is now employed as an instructor at San Jacinto College in Pasadena, Texas, where he teaches the two-year maritime credit program.
He holds a 3rd Mate Unlimited tonnage license, Oceans license, as well as a 100-Ton Master. Lloyd has been master of passenger and private vessels traveling the Gulf of Mexico and East Coast.  
He is currently sailing as Master of the Boardwalk Fantasea, a 117-foot motor yacht owned by Landry's Inc. in Kemah, Texas. He owns his own charter fishing business, and still does yacht deliveries in his free time.