40 Under 40 Winners: Matura, McCarthy, McNeill And Morvant
The "40 Under 40" award was conceived for the 5th annual Inland Marine Expo (IMX) to highlight some of the industry's future leaders. All 40 award winners were nominated by various industry executives and peers for their hard work and dedication to the industry.
The 40 Under 40 awards were presented at IMX in St. Louis, Mo., May 22. This week, we recognize Meagan Matura, Mary McCarthy, Patrick McNeill and Ben Morvant. 
Those interested in nominating individuals for the 2019 "40 Under 40" award will have a chance to do so later this year. To be included, nominees must be under the age of 40 as of May 20, 2019, the first day of the 6th annual IMX. Award winners will be recognized during the event for their outstanding contributions to the inland marine transportation industry in a variety of fields.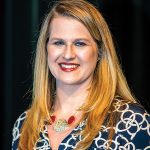 Meagan Matura
Meagan Matura joined the inland waterway industry in 2014 and worked her way up to chief administrative officer for Superior Marine Ways Inc., South Point, Ohio, and its subsidiaries in 2017. She provides leadership to the finance, human resources, marketing, business development, safety and environmental departments of the company. She also serves as the Port of South Point's director through Superior Marine's partnership with Lawrence County Port Authority.
Sign up for Waterway Journal's weekly newsletter.
Our weekly newsletter delivers the latest inland marine news straight to your inbox including breaking news, our exclusive columns and much more.
Matura became involved with Inland Rivers, Ports & Terminals (IRPT) shortly after entering the industry and was voted to the board of directors to represent the Ohio River Basin in 2016. That same year, she traveled to Panama to represent the Ohio River Basin with IRPT to sign a memorandum of understanding with the Panama Canal Commission for reciprocating marketing efforts.
She has been involved in the M-70 Container on Barge project through IRPT. She has presented at the Ohio Freight Conference, Ohio River Basin Alliance Annual Summit, and a Maritime Administration regional meeting on the concept of a container-on-barge cooperative.
Matura also serves as the Gallia County Chamber of Commerce Board president, Point Pleasant River Museum and Learning Center board of directors, Ohio River Basin Alliance Advisory Board and chair of the University of Rio Grande Alumni Council.
She holds a bachelor's degree in communications from the University of Rio Grande and a master's degree in business administration from Ohio University.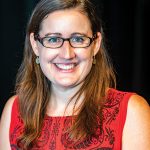 Mary McCarthy
Mary McCarthy was named the quality systems manager for Canal Barge Company Inc. in 2014. In this role, she supports the development and execution of the company's quality management system. This includes the Goal Zero program to achieve zero incidents, internal and external audit preparation and follow up, the implementation of quality tools, the enhancement of the Vendor Management Program and Incident Management Program, and regulatory compliance.
McCarthy is responsible for coordinating company compliance with the new towing vessel inspection regulations under Subchapter M. She also serves on Canal Barge's corporate planning team, where she supports the company's strategic planning and budgeting process.
She joined Canal Barge in 2010, where she served as a quality systems specialist and worked in communications and regulatory affairs before her current position. Prior to joining the company, she worked for The American Waterways Operators (AWO), where she served in various roles, including government affairs manager.
She was chair of AWO's Interregion Safety Committee from 2015 to 2017 and is the chair of the Offshore Marine Service Association's Tug and Barge Subcommittee. She is a board member of the Gulf Intracoastal Canal Association and the New Orleans Propeller Club. She is also president of ADMIRALTY, a networking group for young people in the maritime industry that she co-founded in 2013.
McCarthy completed her bachelor's degree in history at the University of Mary Washington in Fredericksburg, Va., and her master's degree in public administration at the University of New Orleans, La.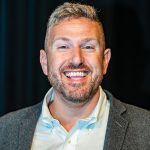 Patrick McNeill
Patrick McNeill is the general manager of Wood Towing in Avondale, La. With roots in the industry, his grandfather Joseph C. Domino established Domino Towing in the late 1940s. McNeill grew up working in the industry and started dispatching in high school. He eventually became president of Domino Towing.
At Wood Towing, McNeill has helped lead the drive in business development and internal process improvements. During his time at Wood Towing, the fleet has grown 50 percent and currently consists of nine towboats ranging from 600 to 2,000 hp. He manages daily vessel operations and is responsible for all safety, compliance and regulatory matters.
McNeill is graduate of the University of New Orleans and enjoys training for triathlons in his spare time. He completed his first Ironman last year, with his training taking place primarily on the banks of the Mississippi River.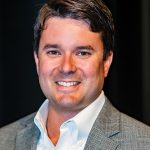 Ben Morvant
Originally part of International Logistics Company, where he served as logistics coordinator, stevedoring port captain, and barge and truck broker, Ben Morvant joined Crescent Towing in 2015. As operations manager, he's responsible for ensuring that Crescent Towing's resources are used in the most efficient manner possible.
He also leads Crescent Towing's compliance programs and is working to develop an in-house CooperWork compliance program. Active in the community, Morvant has volunteered his time to participate in flood relief efforts and local beautification events, among others. In addition, he supports River Works Discovery and Who Works the Rivers development programs to coordinate and host learning opportunities for the city's youth.
He earned his bachelor's degree in psychology from Millsaps College in 2008, and his master's degree in business administration and management from the same school in 2012.