Industry People On The Move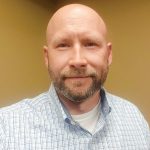 Chris Eberlein has been named Gulf operations manager for Parker Towing. He will be based in Parker's Mobile, Ala., office. His responsibilities include dispatching, staffing and reporting for all Parker Towing, Gulf Division vessels as well as business development for the greater Mobile/Gulf Division area of operations.
"We are excited to have Chris join our team," said Chas Haun III, executive vice president of Parker Towing. "He not only brings with him years of experience in marine operations but also experience as a captain, which makes him very well suited for this position."
Eberlein was born in Baldwin County, Ala., and is a second-generation captain. He has two daughters of his own and is married to Sarah Grable, who has three children of her own. He is a member of the Propeller Club of Mobile and also has an associates degree from Faulkner State Community College in Hospitality Management-Culinary Arts.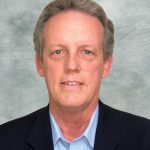 Jeff Stephens has joined Heartland Barge Management LLC as manager of equipment sales and leasing for the Gulf Coast and international markets. He is bilingual (English and Spanish) and brings 40-plus years of experience in the marine industry.
Prior to joining Heartland, Stephens managed both national and international marine operations, offshore construction projects, subcontract management, ISM and quality. Over his career, he has worked as a licensed tankerman and towboat pilot on the Upper and Lower Mississippi River.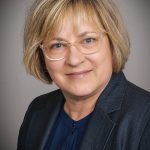 Teresa McNail has joined the Miller Hahn PLLC law firm (formerly The Miller Law Firm) to practice law in the firm's newly opened St. Louis, Mo., office. McNail graduated from St. Louis University School of Law in 1991. She is licensed to practice in Missouri and Illinois. McNail practiced law for 15 years with a maritime firm in St. Louis. For the past 12 years, McNail managed ocean and inland marine insurance claims for International Marine Underwriters, a division of One Beacon and then RLI Marine, a division of RLI Insurance Company, where she was an assistant vice president-claims.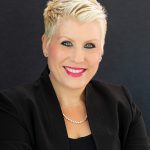 Carolyn "C.B." Brand has joined Sennebogen LLC as human resources manager, Americas. In this role, she will take on the responsibility for strategic planning and implementation of Sennebogen's processes for staff recruitment and on-boarding, retention and development.
Prior to moving to Sennebogen, Brand served as the director of HR development for a multinational engineering consultancy firm based in North Carolina. She previously held senior HR positions supporting major employers in service industries.
As the first person solely devoted to human resource development at Sennebogen, Brand will be building a comprehensive HR program for the company "from the ground up."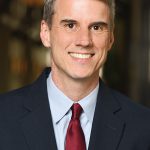 Terry Samona has been named vice president-human resources at Viega LLC. In this position, he oversees human resources management and development at Viega's operations in the U.S., including headquarters and a seminar center in Broomfield, Colo.; a manufacturing plant and distribution hub in McPherson, Kan.; three additional distribution centers in Nevada, Georgia and Pennsylvania; and a seminar center in Nashua, N.H.
Samona's entire career has been in human resources. Prior to joining Viega, he was vice president of human resources at Hach Environmental. He previously held leadership positions at Honeywell International and Entergy Corporation.
He has a master's degree in psychology from Mississippi State University and a bachelor's degree in psychology from Louisiana State University.
Pat Hamilton has joined Legacy Building Solutions as design and project consultant for the military industry.
Hamilton comes to Legacy with 18 years of tactical sales experience in military and public sector services. In his new role, Hamilton will work with customers in the military sector to provide them with engineered fabric structures on a rigid steel frame. Legacy's buildings are custom designed for a variety of applications, including hangars, wash-down and POL shelters, LAMS, and repair and maintenance facilities.
After graduating from St. Cloud State University with a bachelor's degree in business and marketing, Hamilton worked for many Fortune 500 companies through the United States and Canada.