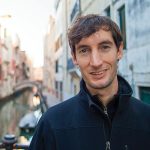 Great boats have great stories.
Take my dad's old Bass Tracker fishing boat from the '90s, which went on a middle-of-the-night joy ride down the Black Warrior River below Tuscaloosa, Ala., while we were asleep in our tent.
Let me back up a bit.
In those days, my dad was the catfish king of the Warrior River. Our basement was a fishing jug manufacturing plant. Dad would transform 20-ounce soda bottles into designer, buoyancy-enhanced fishing jugs. He'd paint the insides fluorescent orange and stripe them with reflective tape.
When we'd go fishing, we'd put in at Carver's Landing and make camp on a nearby sandbar. After nightfall, we'd head upriver to put out 50 or 75 fishing jugs, all baited with buffalo. We'd then head back downriver to drop anchor and "tight line" for catfish, while we waited for the current to carry the covey of fishing jugs our way.
After a while, we'd head upriver, spotlight in hand, and look for fishing jugs that were either caught up or moving erratically, which signaled a fish was on.
On the particular night in question, we returned to camp, weary from our endeavors, tied the boat to a stake in the sand, climbed in the tent and fell fast asleep.
Next thing I knew, I was roused awake by a mighty spotlight on our tent and a voice echoing through the night: "Man on sandbar, I think I have your boat."
My dad sat up, unzipped the tent and looked out.
"Dang!" he said. "My boat's gone."
Where the Bass Tracker had been just hours before, we now saw only the aluminum stake, bent suspiciously out toward the channel.
This is what had happened: A series of fast-moving, up-bound towboats had passed while we slept. The draw of the water as they approached and the wake as they passed pulled our little aluminum boat off its stake.
One of the passing captains saw it happen and radioed down to the next vessel headed upriver. A deckhand on that boat, somehow, was able to catch our boat and moor it alongside the towboat.
My dad hastily put on his shoes and tramped down the sandbar toward the spotlight. The captain, meanwhile, swung the bow of his lead barge as close to the bank as he could get it. Dad then waded out into the river, in the dead of night, climbed up onto the lead barge and walked back toward the stern where our boat was tied up.
Within a few minutes, I heard the whine of our outboard motor draw near. Dad beached the little boat, staking it again, but this time also securing it with an anchor. The Bass Tracker's first and only solo trip was over.
Dad still goes on about the kindness of that crew.
As often happens with boats, my dad sold the Bass Tracker some years later. And when the new owner took charge of the Bass Tracker, he didn't just buy the boat. He bought a share in its story too.
That's what happens when you buy a great boat. You become part of its story. And if you're lucky, it's a great one.
For Sale: Steamboat With A Story
Boatsmen in the market for a one-of-a-kind, homemade, small steamboat have the chance to acquire one with a matchless story. Thumpa-Southwind currently resides in New Orleans, La. It's a 21-foot, handmade sternwheeler with a custom steam engine and 10-note calliope. (See WJ, November 18, 2019.)
Thumpa-Southwind's story begins in Maine as the SS Thumpa, where it was hand-built by a steamboat enthusiast. The builder had planned to pilot the vessel himself down the Mississippi River, but he died before he could do so. The builder's family later placed the boat for sale online.
Ken Griffard, a calliope designer and steamboat enthusiast in Three Rivers, Mich., had already seen Thumpa for sale in July 2017 when he received a message from Max Berthou. Berthou and Mark Pozlep, adventure artists and researchers from Europe, were planning a project to travel down the Mississippi River, documenting their journey and collecting corn, which would then be distilled into moonshine. They called the prospective adventure "Project Southwind."
Berthou and Pozlep needed a boat. The SS Thumpa fit the bill. The pair purchased the boat sight unseen, and Griffard brought it to his shop in Three Rivers.
Over the next two years, Berthou and Pozlep traveled to Michigan from their respective homes in Paris, France, and Brussels, Belgium, every three months to refurbish the vessel, which they renamed SS Thumpa-Southwind. While there, they would train to operate the steam power plant and also drive the Mississippi River to forge partnerships with corn farmers along the Mississippi River.
Their epic journey finally began in Minneapolis, Minn., on September 2, 2019. A typical day would begin at dawn, when they would brew coffee and fire up the ship's boiler with driftwood gathered the night before. Ten hours later, they'd steam up to the riverbank for the night.
"The nature is so strong and so beautiful," Berthou said. "This was the best part."
Along the way, they collected two tons of corn, 42 varieties in all. When they arrived in New Orleans on October 20, 2019, they trailered the boat and delivered the corn to Seven Three Distilling on Claiborne Avenue near the city's historic Tremé neighborhood. In all, the distillery produced 2,000 bottles of Southwind moonshine, half for the United States and half for Europe. In addition to the moonshine, Berthou and Pozlep plan to distill their experiences aboard the Thumpa-Southwind into a forthcoming book and film.
And now that their adventure aboard the SS Thumpa-Southwind is complete, Berthou and Pozlep are selling their stout little steamboat. The vessel is in good working order, with an enclosed cabin designed for sleeping in. The calliope is new, and the boat comes with a fully-refurbished trailer.
The Thumpa-Southwind already has plenty of adventures to its name, with many more to follow with the right owner.
Experienced and aspiring steamboat pilots may learn more or contact Berthou and Pozlep on Facebook (search for "Hogshead 733," which is the name of a previous project). The boat is also for sale by auction on eBay (ebay.to/2R1OLsO).
Caption for photo: The 21-foot, steam-powered sternwheeler Thumpa-Southwind is currently for sale. (Photo courtesy of Maxime Berthou and Mark Pozlep)