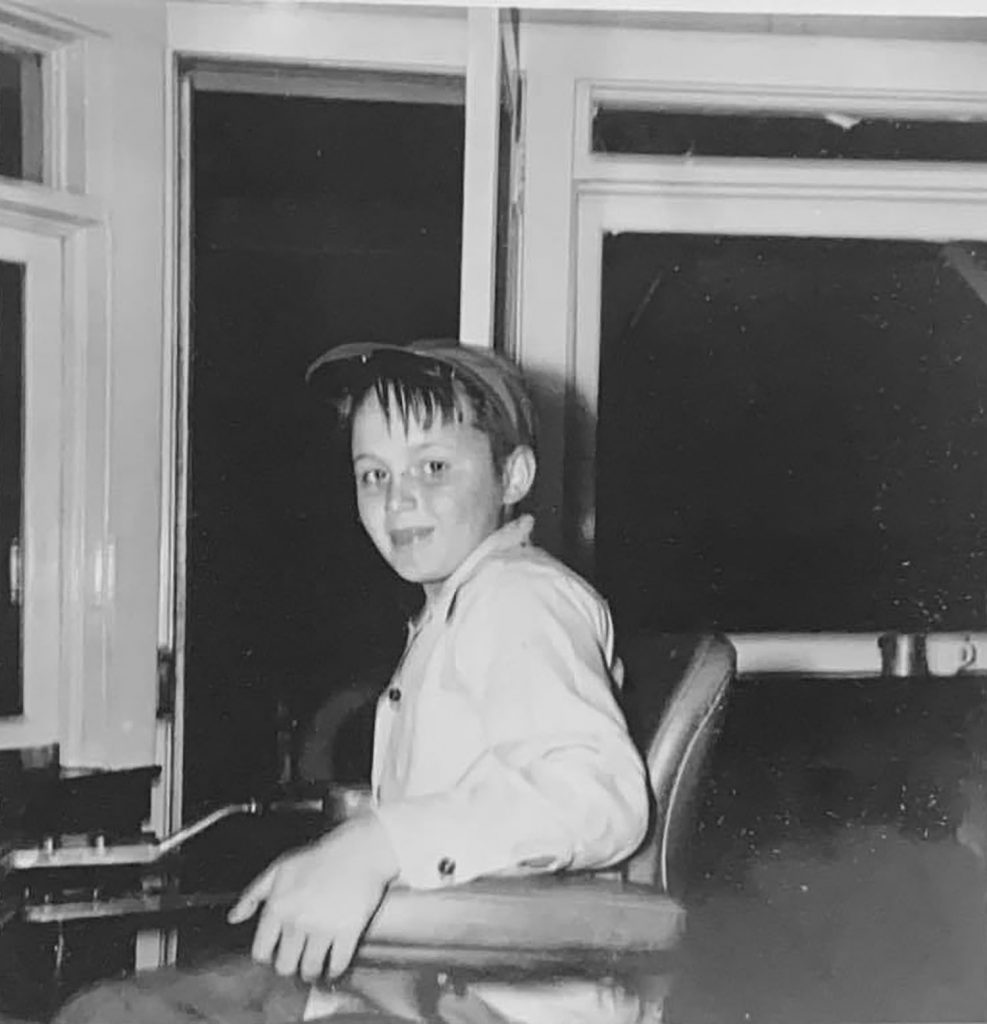 By Bill Burnett
Little did my grandfather, Ancel Burnett, know when he climbed aboard the big Federal Barge Line Str. Illinois at Boonville, Mo., that
four generations of his family would go on work on the river. He worked there, climbing up the ranks from deckhand to mate and finally ending up as a pilot. He went on to start Wood River Towing Company and made a life on the river.
My dad, Dan Burnett, was captivated by his dad's work and grew up riding the boats with his mother and listening to the stories all the old Federal hands told him. They also let him steer when he was on.
Sign up for Waterway Journal's weekly newsletter.
Our weekly newsletter delivers the latest inland marine news straight to your inbox including breaking news, our exclusive columns and much more.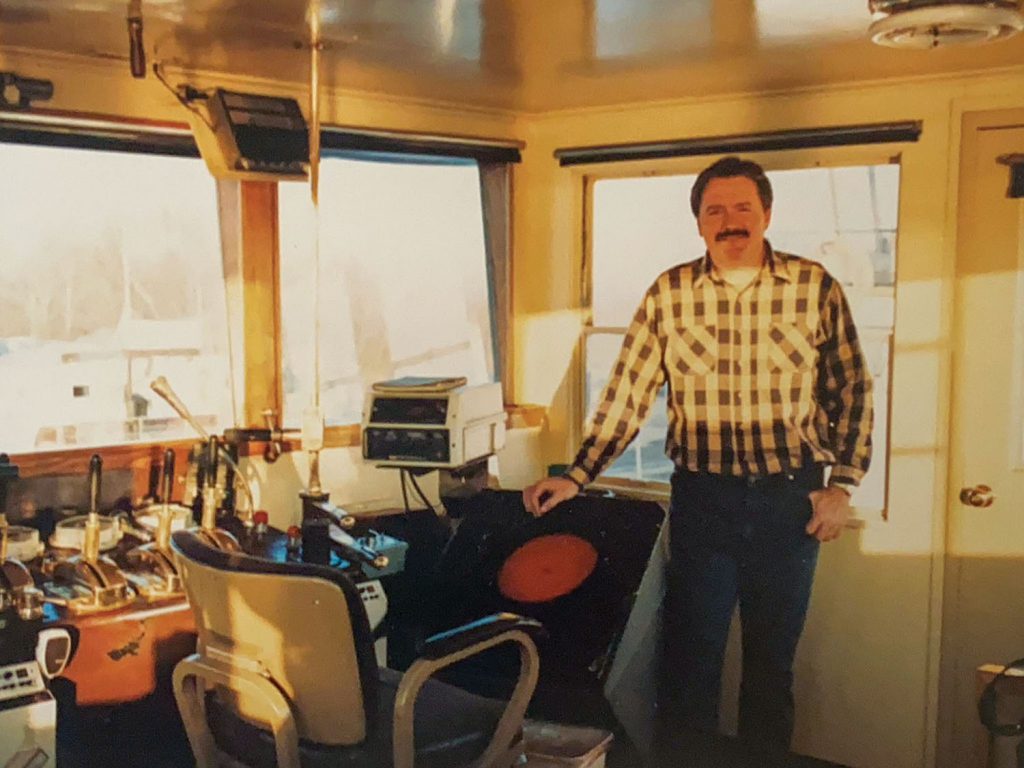 When he graduated from high school in 1959 and his dad asked him what he wanted to do with his life, he told him that all he ever wanted to be was a riverman, and a riverman he became. His dad trained him to be a pilot, and by age of 21, he was a regular on the old Dan C. He went on to work for Sioux City & New Orleans Barge Line before starting his own company.
He had Consolidated Towing Company before starting Sun Transportation, and he spent a life operating his towboats, mainly on the Missouri River.
I, too, grew up on the boats, and I grew up riding with Dad. After finishing college, I went to work for SCNO, where I ended up as harbor pilot in St. Louis for a few years before leaving the river to pursue a career in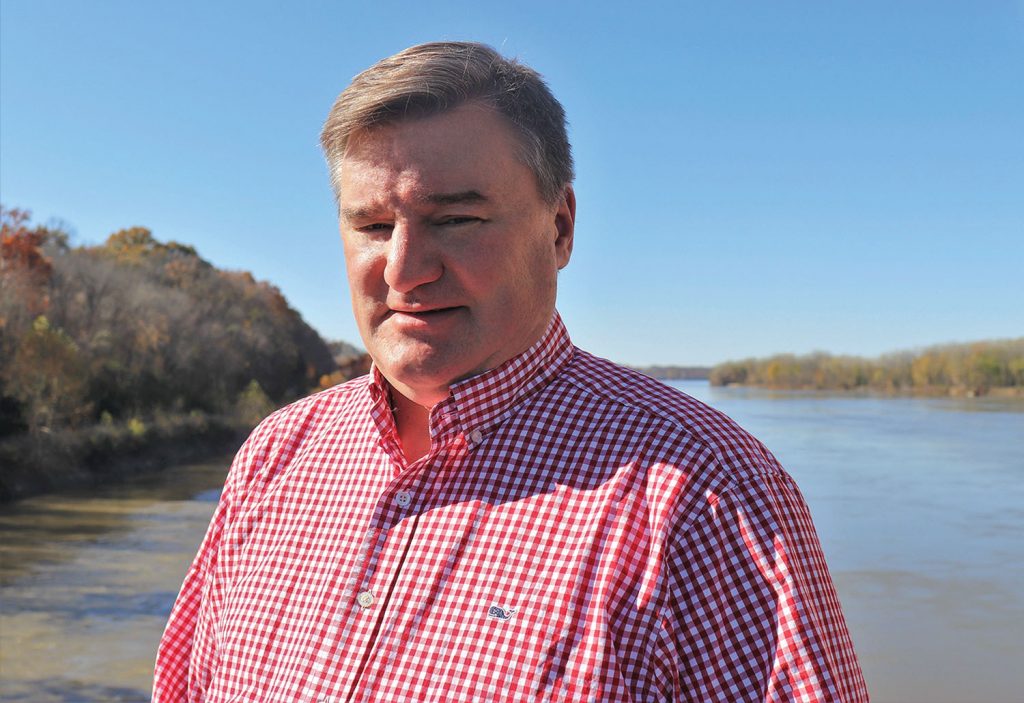 insurance, where I have been for 32 years. Not a day goes by that I don't miss the river, but I have enjoyed my career in the insurance business. I am an avid river fan and collect all things towing industry-related.
Fast forward 20-plus years. I married my wife, Laura; I had two girls, she had two boys, and we became a happy family. Laura's boy Laef, short for Lafayette, was a fine restaurant cook with an impressive resume who was looking for a job.
I had always though he would make a great river cook, and I helped him locate some river companies to apply with. He ended up landing a job with Marquette Transportation, and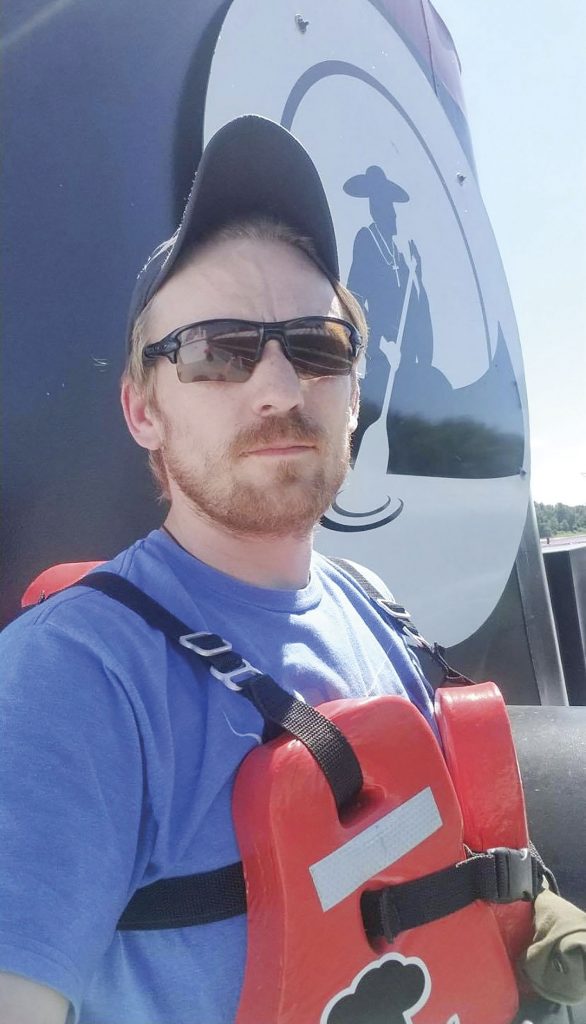 he caught the Blake Denton in New Orleans, making him the fourth generation of our family to be a riverman. That was over a year ago, and now he is a regular on the Christopher Myskowski. When he is home, it's a running joke that he and I can be found "talking river stuff" when we get together. I enjoy the pictures he sends me, and he is always amazed when I tell him where he is at before he can tell me.
With any luck, someday one of my grandchildren will feel the same pull that we have felt and catch a boat. I hope that it gets in their blood, too, and another generation of my family will know the satisfaction of working in the river industry.
Caption for top photo (click on photo for full image): Ancel Burnett in the pilothouse of the Dan C. (Photo courtesy of Bill Burnett)