American Commercial Barge Line is celebrating the lives and careers of two teammates with the renaming of two boats in their honor, the mv. Mark L. Duplantis and the mv. Mark K. Knoy.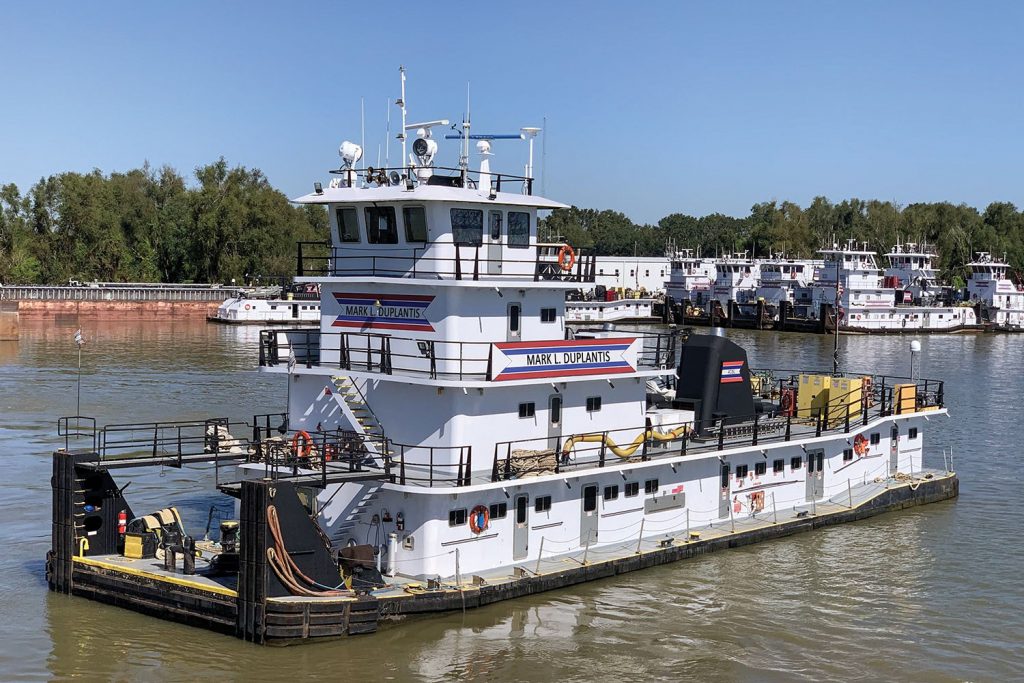 Mv. Mark L. Duplantis
ACBL renamed the mv. Charlotte Roush the mv. Mark L. Duplantis to honor Duplantis, the company's director of Gulf vessel engineering.
Although Duplantis passed away October 19 after an extended illness, company officials were able to deliver this good news to him and his family in time to let him know how much he meant to the company.
"The leadership team believed this dedication was a touching and meaningful way to honor Mark, his wife, Lisa, and their family," said Matt Griffiths, senior director, vessel reliability, adding, "The teammates of ACBL celebrate your life and your legacy."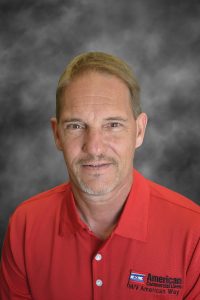 Duplantis began his career with Conti Carriers in 1989. He built his career one brick at a time, gaining extensive knowledge and experience in various roles, including barge maintenance, safety, fleet and facility management and vessel engineering. His dedication, agility and leadership were foundational to ACBL's success for many years, company representatives said.
"Mark always came to work with a smile on his face, and he was always willing to pitch in where needed," Bill Foster, senior director, boat maintenance. "If ever there was a crisis, such as a hurricane, Mark was first in line to deliver supplies or simply lend a hand.  Mark was a relationship-builder at heart with his co-workers and will forever be known as the ultimate teammate at ACBL."
The mv. Mark L. Duplantis is a twin-screw towboat built in 2008 by NewSouth Marine Construction in Greenville, Miss. It runs on Caterpillar 3516B mains developing 3,300 hp. and has 150 kW John Deere 6081 generators. The mv. Mark L. Duplantis measures 120 feet, 9 –inches, by 34 feet, and develops 3,300 hp.
Mv. Mark K. Knoy
ACBL has also honored recently retired President and CEO Mark Knoy, recognizing what the company called his tireless efforts toward improving the inland river industry, by renaming the former mv. Jeffrey G. Stover as the mv. Mark K. Knoy.
The boat, one of ACBL's largest boats on the Lower Mississippi, is a triple-screw towboat built in 1977 by the Nashville Bridge Company, and originally called the Miss Kae D. It was rebuilt in 2010. It is 195 feet by 54 feet and runs on three EMD 16-710G7C main engines providing a total of 11,100 hp. The boat has three 120-inch Sound SS five-blade propellers. Ship's service power comes from two John Deere 6135 250 kw. gen sets."When it came to naming boats, you always put others first, but this is your time to be recognized," said Paul Tobin, former chief operating officer, who himself is retiring at the year's end.
New CEO Mike Ellis also praised Knoy.
"Your leadership paved the way for prosperity for thousands of mariners and industry professionals," Ellis said. "We wish you only the best in your retirement, Mark, and we hope you enjoy your family, your fishing, or whatever comes next for you."
Knoy has told stories of when as a child he jumped the lock wall to ride the Chicago Trader with his father. Working with his father is where his love of the river began.
When he took over the leadership of what was then American Commercial Lines (ACL) in August 2011, Knoy immediately began working with the new owners at Platinum Equity to invest in both people and the company's physical assets. His first initiative was investing more than $500 million in modernizing the boat and barge fleet, the company said. He also leveraged production at Jeffboat to put the company first in line for new barges. At the same time, Knoy announced the company would begin placing cooks back onto its mainline boats, stating that ACL would find a better way to save money than to deny mariners a good meal.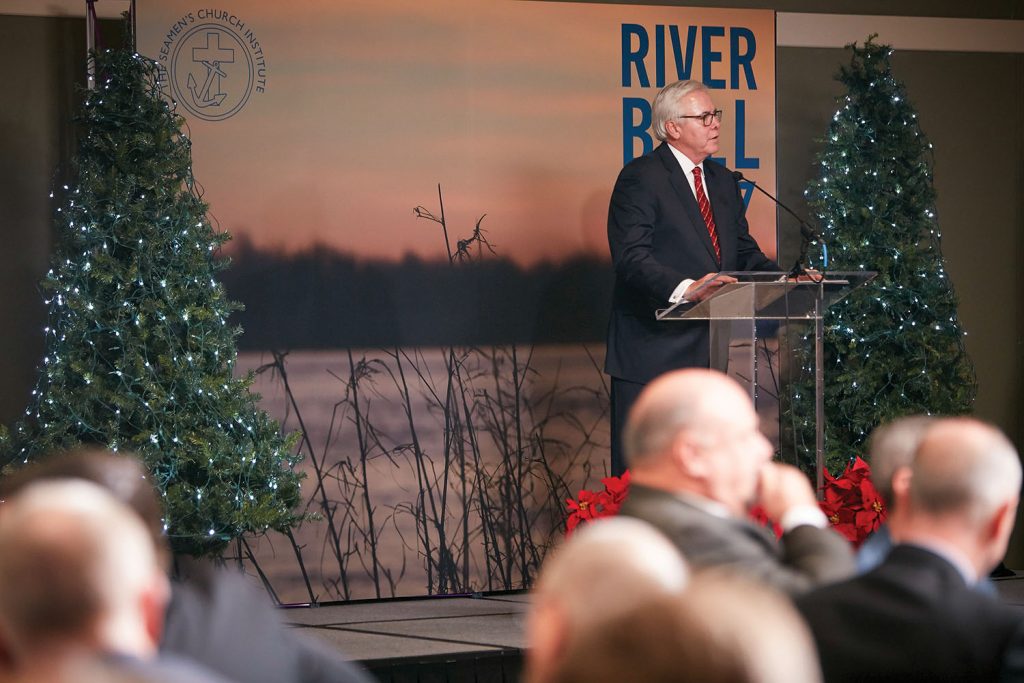 Another move considered bold at the time was to bring all the captains together annually for leader summits. During these years, ACL's safety metrics were among the best in company history.
During the last meeting of its kind, Knoy announced the company was "bringing the B back," renaming itself American Commercial Barge Line (ACBL) and recognizing the company's history. The past 100 years of ACBL were also chronicled in the book he commissioned, Rivers of Time.
ACBL orchestrated the purchase of AEP River Operations in late 2015 under Knoy's leadership, moving the company into better competitive position. Knoy also worked for the good of the industry as a whole.
"In good times and bad, Mr. Knoy showed his benevolence for social causes and readily contributed his own money to the causes he believed in," Ken Groth, director, leader and organization development, said.
As chairman of the Seamen's Church Institute, Knoy was responsible for raising millions of dollars for the organization and leading an unprecedented investment in simulator training technology for mariners across the industry. He was also instrumental in creating and funding Riverworks Discovery, a non-profit organization designed to educate children and their families about careers in the river industry.
On the legislative front, Knoy drew attention to crumbling river industry infrastructure, including locks and dams.
"Today, funding and completion of major projects are being realized and will continue for years to come," Martin Hettel, vice president, government affairs, said.
Ellis and the team at ACBL expressed their ongoing thanks to Knoy, summing up his many accomplishments. Tobin also referred to Knoy's years of experience and his family history in the business by saying he started on the deck plates and became an industry icon.
"Thanks for the ride!" he told Knoy, adding, "You made your dad proud!"
Caption for top photo: The triple-screw mv. Mark K. Knoy, named for ACBL's recently retired president and CEO, sports EMD engines that produce 11,100 hp.