The U.S. Centers for Disease Control and Prevention at first prohibited and then reconsidered and allowed a planned christening cruise for the new passenger vessel American Countess March 21 in New Orleans, La. 
"We applaud the CDC's swift review and reconsideration of our authorized passenger capacity for American Countess' christening sailing," the boat's owner, the American Queen Steamboat Company (AQSC), said in a statement March 18. "We are thrilled to share that we are cleared to set sail as scheduled with friends and family, travel and local officials Sunday, March 21 out of The Port of New Orleans. The American Countess will join the American Duchess on the Mississippi River as scheduled with her first revenue sailing at reduced guest capacity on March 27, 2021. We want to thank the CDC for working alongside us to resolve this issue so quickly and efficiently.  We look forward to beginning our inaugural season onboard the beautiful American Countess and welcoming back our guests to join us on the water once again." 
The original decision to prohibit the christening cruise dealt with issues the CDC had concerning the date the vessel's Certificate of Inspection (COI) was issued. AQSC said the COI was valid and in place, authorizing the American Countess to carry up to 249 passengers and crew members. 
The American Countess
Built using the hull of the former gaming vessel the Kanesville Queen, built in 1995, the vessel was cut in half and lengthened 60 feet, undergoing a total renovation at the Gulf Island Shipyard in Houma, La.
"Her sleek, contemporary design will offer plenty of open space for guests to enjoy invigorating itineraries along the Tennessee, Ohio, Cumberland and Mississippi rivers," the company said.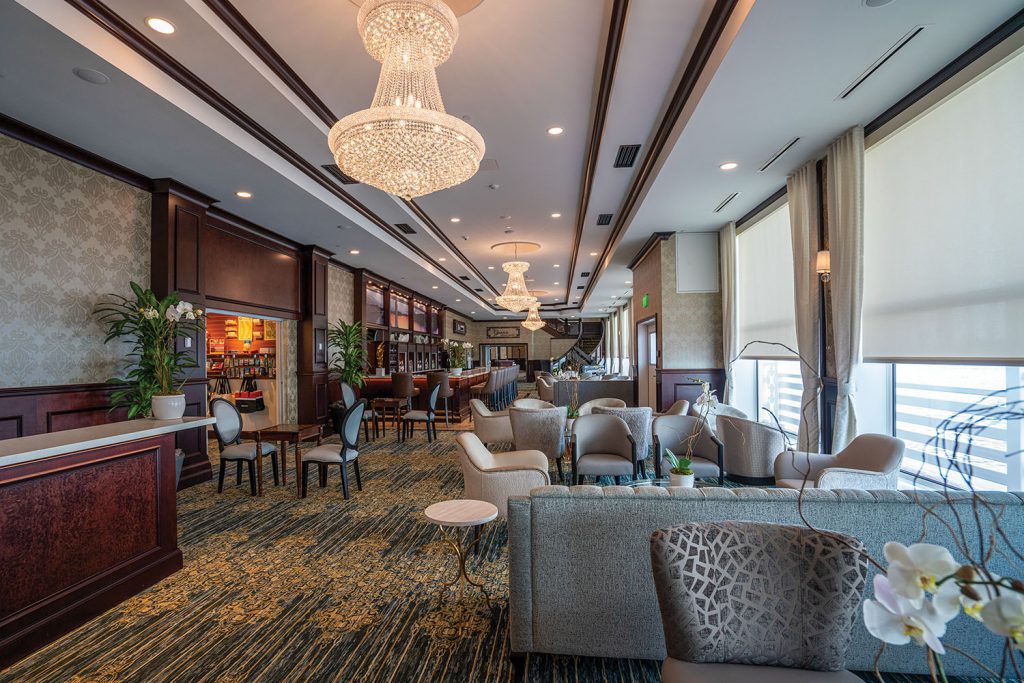 AQSC also touted an 80-foot panoramic view, four decks and 123 "inviting staterooms in four categories" from 170 to 255 square feet and with amenities including a flat-screen TV, mini-refrigerator, coffee maker and safe in each room. Some rooms also have private verandas. The company plans to offer six-day to 15-day itineraries aboard the paddlewheeler.
The American Countess will call Louisville, Ky., its homeport. It is the fourth vessel for AQSC, a Hornblower Families company. The fleet also includes the American Queen and American Duchess on the inland rivers and the American Empress in the Pacific Northwest.
The paddlewheeler has a capacity of 245 guests, although it will sail with a reduced capacity of 166 guests as part of health and safety protocols related to the COVID-19 pandemic. 
Additionally, beginning July 1, AQSC and Victory Cruise Lines announced they will require a COVID-19 vaccination for all guests. The vaccination requirement will apply to shipboard crew members and non-shipboard employees across all the companies' vessels, making them the first U.S.-based cruise lines to mandate guest vaccination and the only cruise lines globally to mandate vaccinations for crew members.