Industry People On The Move: May 2021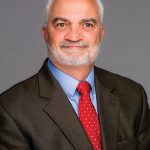 • Capt. Ed Henleben has joined Inland Marine Service (IMS) as vice president of operations. He will be based out of the St. Louis office, where he will have primary responsibility for the St. Louis Harbor operations. 
With more than 40 years of experience on the river, Henleben comes to IMS most recently from a 20-year history with Ingram Barge Company, where he was senior manager of vessel operations, responsible for the day-to-day operations of 11–14 vessels. His long career on the river also includes Hunter Marine Transport and National Marine Service as assistant vice president and captain/fleet safety supervisor, respectively.
Henleben is also a former chairman of the River Industry Action Committee and of the Illinois River Captains Committee, along with being a two-time recipient of the U.S. Army Corps of Engineers Commander's Award for Public Service and two-time recipient of the U.S. Coast Guard Commandant's Meritorious Public Service Award.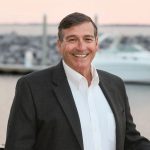 • Lance Lemcool has joined Eastern Shipbuilding Group Inc. (ESG) as vice president of commercial sales and marketing. Lemcool, a veteran of the U.S. Air Force and U.S. Navy, started his career in the marine industry in 1989. His diverse background includes executive management, commercial and government business development, production operations, program management, contract and subcontract management, purchasing, estimating, and proposal development.
"Lance is a welcome addition to the ESG leadership team," said Joey D'Isernia, president of Eastern Shipbuilding. "He is versed in nearly all areas of shipbuilding and his experience will be well applied to maintaining our status as a world class builder of government and commercial vessels."
"I'm very excited to be part of Eastern," said Lemcool. "I have followed ESG since the beginning of my shipbuilding career and am humbled that the D'Isernia family feels my skill set will fit well within Eastern's can-do culture and first-time quality approach to building ships We just do it better and I'm proud to be part of such an exceptional organization."
• Callan Marine, Galveston, Texas, recently announced the promotions of three staff members to vice president positions.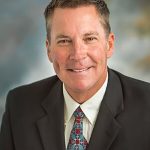 Kevin Pearse, operations manager, was named vice president of operations. He is a 28-year veteran of the dredging and marine construction industry, having worked for Great Lakes Dredge & Dock, the Bean Companies and Orion Marine Group. Pearse's roles have included project engineer, estimator, superintendent and project manager. He graduated from Louisiana State University in 1992 with a Bachelor of Science in general business.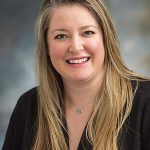 Sarah Dearing, estimating manager, was named vice president of estimating. She is a 12-year veteran of the dredging industry and began her career at Great Lakes Dredge & Dock. Dearing has a Bachelor of Science in ocean engineering from Texas A&M University.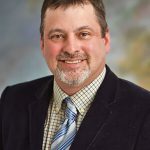 Todd Knight, technical manager, was named vice president of technical. He is a 30-year veteran of the oil and gas and marine industries. He is responsible for all equipment and manages the repair and maintenance program and special projects pertaining to future Callan Marine equipment. Knight's experience dates back to his role as chief electrician on semi-submersible drilling rigs. He is well versed in PLC and VFD applications and has extensive experience with hydraulic and mechanical systems in many different applications and configurations.
"Callan Marine is blessed with incredible experience and talent," Callan Marine President Maxie J. McGuire said. "Kevin, Sarah and Todd not only embody the Callan mission and vision, but their teamwork and dedication are hallmarks of our company."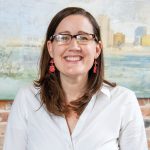 • Mary McCarthy has joined Turn Services, New Orleans, as vice president-regulatory affairs. She previously worked at Canal Barge Company, where she held the position of director, safety and quality systems. Prior to joining Canal, McCarthy was the government affairs manager for The American Waterways Operators.
• Anna Galoni has been appointed CEO of Thordon Bearings, Burlington, Ontario. She joined the company in 2007 after graduating from Queens University with a master's degree in epidemiology. Her appointment follows the retirement of Terry McGowan, who stepped down after almost 14 years as CEO.
Prior to her appointment in April, Galoni held a number of senior roles in various departments, including human resources director, new product development director and, subsequently, chair, a position she continues to hold.
Commenting on her appointment, Thomson-Gordon Group innovator and Thordon Bearings founder George "Sandy" Thomson, said, "I am delighted to announce the appointment of my stepdaughter, Anna, as our new CEO. After three generations of family ownership, the Thomson-Gordon Group and Thordon Bearings is now looking to a fourth-generation family member to safely navigate the company through the challenges of the future.
"Anna has impressed throughout her years with the company and is now beginning to implement a plan that will see us expand and diversify the portfolio into other markets. Our philosophy, then and now, is to innovate and make systems and technologies that last a lifetime. This will continue to be at the heart of everything we do."
Galoni is the company's first female CEO.
"I am very excited to be leading Thordon Bearings at this new juncture in its long and illustrious history," she said. "I look forward to working with the senior management team to build on the work of my predecessor and to ensure that the company remains at the very forefront of environmentally focused maritime seal and bearing solutions."
• Gretchen Chamberlain has joined the ACBL dry sales team as regional sales director, reporting to Andy Devlin, senior director. Chamberlain started in the river industry dispatching towboats and barges in Pittsburgh for AEP MEMCO and then with AEP River Operations, working in sales. After several years with AEP, she joined ACBL. Most recently, she worked as a business development professional for Marion Hill Associates.
Chamberlain graduated from Robert Morris University in Pittsburgh, Pa., in 2004 with a bachelor's degree in both logistics management and communications. She also attended graduate school at Robert Morris, earning two Master of Science degrees, in communication information systems and corporate training, in 2009.
Chamberlain is active in the Pittsburgh maritime industry, serving as secretary for the Waterways Association of Pittsburgh. She is also an active member of the Pittsburgh Port Commission Stakeholders.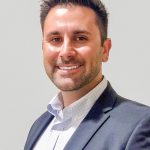 • Laborde Products announced that Bradley Matte of Morgan City, La., and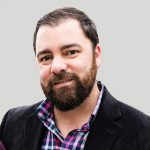 of Covington, La., joined the Laborde team in March. Each carries an extensive resume that includes a history on both the sales and operations side of the maritime industry and engine business, and both will be responsible for growing and representing Laborde Products and its manufacturers throughout the Gulf Coast and Southeast coast. Matte will begin his sales journey with Laborde Products in the western portion of this territory and Lapeyrouse, the east.
Matte said, "I am excited to start a new challenge. I look forward to working with Laborde Products' already extensive customer base and product offerings." Lapeyrouse brings a new perspective with his engine background and said, "I am excited to start a new challenge with Laborde, and I look forward to providing the innovative experiences I have gained in the past to Laborde's current and future customers."
"We are thrilled to have both Bradley and Lance join our team, and we are excited to see how we as a company can better support our customers with this growing team," said Trace Laborde, Laborde Products' vice president of sales.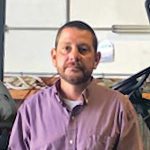 • David Morris Jr. has joined Barnes Marine Service, Paducah, Ky., with more than 20 years in the vessel grocery and supply business. Morris spent 19 years with Economy Boat Store in Wickliffe, Ky., and two years with Petter Supply in Paducah, Ky. He will be taking over a number of responsibilities from Capt. Larry Barnes, freeing Capt. Barnes to focus on new growth opportunities for the company.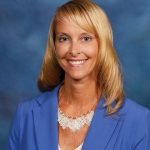 • Jennifer Hanson has joined the Ports of Indiana as public relations manager.
Hanson, a lifelong Indiana resident, will create and implement public relations strategies, lead brand-building communication and media strategies and manage the website and social media channels, along with other communication responsibilities. She brings 27 years of experience in public relations, communications and marketing. Most recently, she was the senior communications director at Downtown Indy Inc. since 1999.
"We are excited to welcome Jennifer to our ports team," said Ports of  Indiana CEO Vanta E. Coda II. "Her fresh perspective and experience are just what we need to continue to tell the ports' important story about our impact to the state and beyond."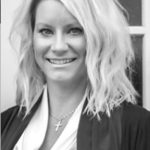 • Nicole Hameister, a manager at Canal Terminal Company, Channahon, Ill., has been named as one of StockExpo's 40 under 40 of the tank terminal industry, which recognizes both those with the greatest potential to become industry leaders in the future and those who have achieved greatness already. The award recipients will be publicly recognized for their achievement at the Global Tank Storage Awards in 2022.
Hameister was promoted to her current position in November 2019. With a transportation background, she was commended by her superiors and peers alike for working diligently to master all functions originating out of the terminal. She helped develop a facility-wide maintenance program that keeps a keen focus on safety. Most recently, she led the Canal Terminal Company team to its third year in a row with no lost-time incidents.