For the fourth year, 40 of the industry's future leaders were honored at the Inland Marine Expo with the "40 Under 40" award, which recognizes individuals for their outstanding contributions to the inland marine transportation industry in a variety of fields. All 40 honorees were nominated by executives and peers for their hard work and dedication to the industry.
Over the course of 10 weeks, The Waterways Journal is featuring recipients. This week we recognize Chase Slabaugh, Tommy Spencer, Caitlyn Stewart and Tim Sullivan.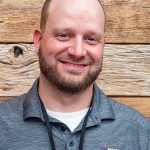 Chase Slabaugh
Chase Slabaugh, 36, is general superintendent of the dive group for J.F. Brennan Company Inc., based in Ottawa, Ill.
His responsibilities include scheduling, project setup, diver safety, equipment needs and diver evaluations for 90 commercial divers.
"Chase's hard work ethic and ability to lead a talented work force of commercial divers has enabled him to climb quickly through the Brennan organization and fulfill a key role," said Mark Binsfeld, J.F. Brennan's vice president of business development. "The workforce that he manages covers most of the continental United States and provides a wide range of underwater construction and inspection services."
He added that Slabaugh has developed a reputation for taking on complicated projects and delivering them on schedule and on budget.
"As a skilled diver and manager, he has become a key leader in both the Brennan organization and the commercial diving industry," Binsfeld said. "Brennan's dive group has become one of the fastest growing commercial diving entities in the nation, in both size and scope."
Slabaugh has been involved in several lock and dam projects for the U.S. Army Corps of Engineers as well as barge terminal projects throughout the inland river system. He is also a member of the Association of Diving Contractors International (ADCI) Safety Committee, where he works with other industry leaders in raising the safety standards for commercial diving across the United States.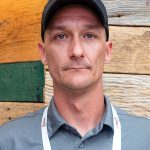 Tommy Spencer
Tommy Spencer, 37, is chief engineer for Amherst Madison in Charleston, W.Va.
With his background growing up and working in his father's garage on various repair projects, Spencer quickly learned his trade.
Amherst Madison engineer Ricky Boswell put it bluntly.
"Tommy Spencer can fix anything on the vessel that you may have an issue with," he said.
Boswell said Spencer trained him and that he learned a lot from him in their time working together. Besides that, he said, Spencer keeps a spotless and well-maintained engineroom.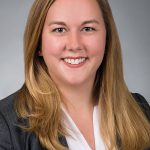 Caitlyn Stewart
Caitlyn Stewart, 36, is vice president of regulatory affairs for The American Waterways Operators in Arlington, Va.
Stewart joined AWO as a government affairs assistant in 2010. Up until that point she had had no exposure to the marine sector. Since then, however, she has developed a knowledge and affection for the tugboat, towboat and barge industry that has taken her to her current position.
In the past 10 years Stewart has led the development of comment letters to shape regulations and policies, including the Marine Safety Manual and EPA and Coast Guard requirements for vessel discharges. She worked with members, government partners and subject matter experts to create resources to enhance industry safety and security, including AWO's Guide to Developing a Fatigue Risk Management Plan and Cyber Management Best Practices. She has also facilitated discussions between members and regulators about important issues, such as how policy for ATB operations should be updated and how the mariner credentialing process could be improved.
Starting in 2016, Stewart helped AWO members understand and prepare for Subchapter M compliance, and since its implementation in 2018, she has worked closely and extensively with members and the Coast Guard to ensure that the regulations are interpreted and enforced consistently.
"Throughout her tenure in AWO's regulatory affairs department, Caitlyn has been a steadfast advocate for the tugboat, towboat and barge industry, strengthening partnerships with federal agencies, ensuring that federal regulations and policy are practicable for vessel operators and supporting AWO's members in leading the industry in safety, security and environmental stewardship," said Jennifer Carpenter, CEO of The American Waterways Operators.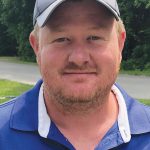 Tim Sullivan
Tim Sullivan, 31, is a Lower Mississippi pilot for American Commercial Barge Line (ACBL) of Jeffersonville, Ind.
Sullivan was already steering off-watch when ACBL acquired AEP in 2015, having worked his way up from the deck.
"Tim proved to be a quick learner and progressed quickly into a reliable heavy-tow pilot," said Randy Chamness, director of lower operations for ACBL. "As such he was officially promoted into a pilot role about a year after joining ACBL, taking only a third of the time it takes most Lower Miss pilots to qualify."
Chamness said Sullivan is highly engaged with his crew and holds himself to a very high standard, setting a strong example for others.
"Tim always avails himself when needed by the company, and does so willingly," Chamness said. "As a natural leader, we can count on Tim to mentor the mariners lucky enough to ride his vessel."