Kentucky Lock will be closed January 31-February 24 to make repairs from where a tow ran into and damaged the upper miter gates in October.
"When the tow was making their approach to the lock, they went too far downstream into the lock approach and made contact with both upstream miter gates," lockmaster Caleb Skinner said.
One miter gate of the lock at Tennessee River Mile 22 was repaired during a scheduled closure November 1-December 10.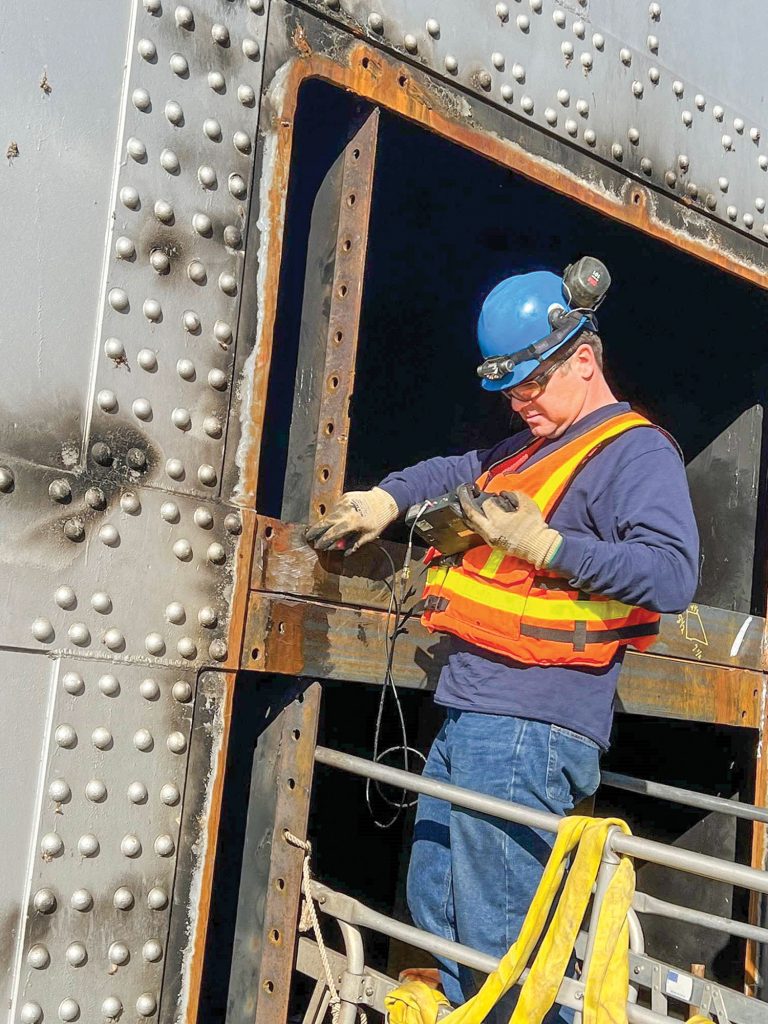 "We were able to save industry and our users quite a bit of downtime to get both jobs done at the same time," Skinner said. "It wasn't possible to get both gates done at the same time, so we need an additional closure."
The work will include cutting out the damaged structural members of the miter gate leaf and the skin plate, welding new metal in place and recoating the metal.
"The reason for the urgency in getting this repair in is where the damage occurred would prevent us from being able to operate the gates if the water level got above the 36-gauge level," Skinner said. 
He added that reaching that level is not uncommon after spring rains.
"We wanted to take the opportunity while the water was low this winter to make the repairs," he said.
During the closure, tows must use Barkley Lock on the Cumberland River, accessible via a canal between Kentucky Lake and Lake Barkley. For tows headed to nearby Paducah, Ky., rerouting will add about 19 miles to the trip, via the narrower and twisty Lower Cumberland.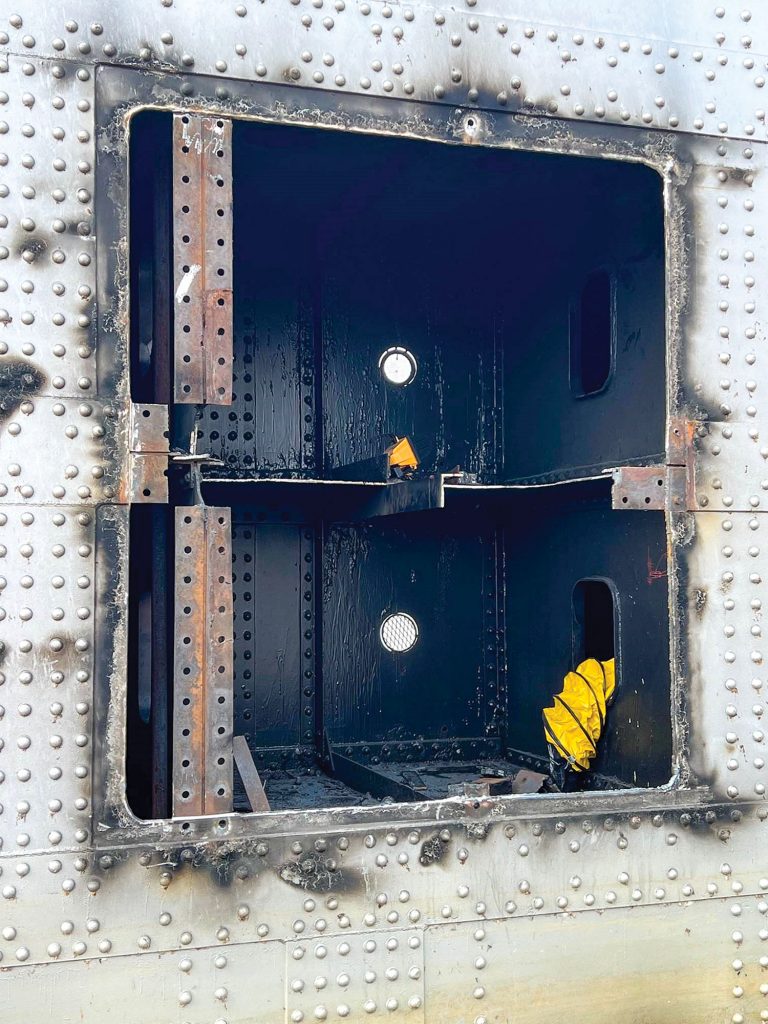 The work will not begin until repairs to the bioacoustic fish fence at Barkley Lock are completed. Maintenance to the fence, which creates a curtain of bubbles, lights and sounds to deter Asian carp from crossing from the Cumberland River into Lake Barkley through the lock, has caused a daily closure from 6 a.m. to 6 p.m. at Barkley Lock since January 15 so that divers can be in the water. The work at Barkley is scheduled to be complete on January 30.
Skinner said  delays to pass through Kentucky Lock have averaged around 12 hours per vessel recently, and he doesn't anticipate much further delay to navigational traffic crossing through Barkley Lock while Kentucky Lock is closed.
Caption for top photo: A crew makes repairs on one of the damaged upper miter gates at Kentucky Lock late last year. A second closure is scheduled to repair the other gate January 31-February 24. (Photo courtesy of Nashville Engineer District)