Editor's note: After more than 10 years of writing weekly articles focusing on steamboats and river history, Keith Norrington is retiring as the author of the WJ's Old Boat Column. This is his final column.
In the Holy Bible, the book of Ecclesiastes imparts to us that everything has its time on this earth. And so it also goes with Riverman's Bible columnists.
It hardly seems possible that I have now been involved with The Waterways Journal for 50+ years. I became a subscriber in 1967 (age 13) at the encouragement of Miss Ruth Ferris (1897–1993), whom I regard as my main mentor of steamboat and river history. When I submitted the $5 fare for a subscription, I never dreamed that my name would appear five decades later on the masthead as a regular contributor.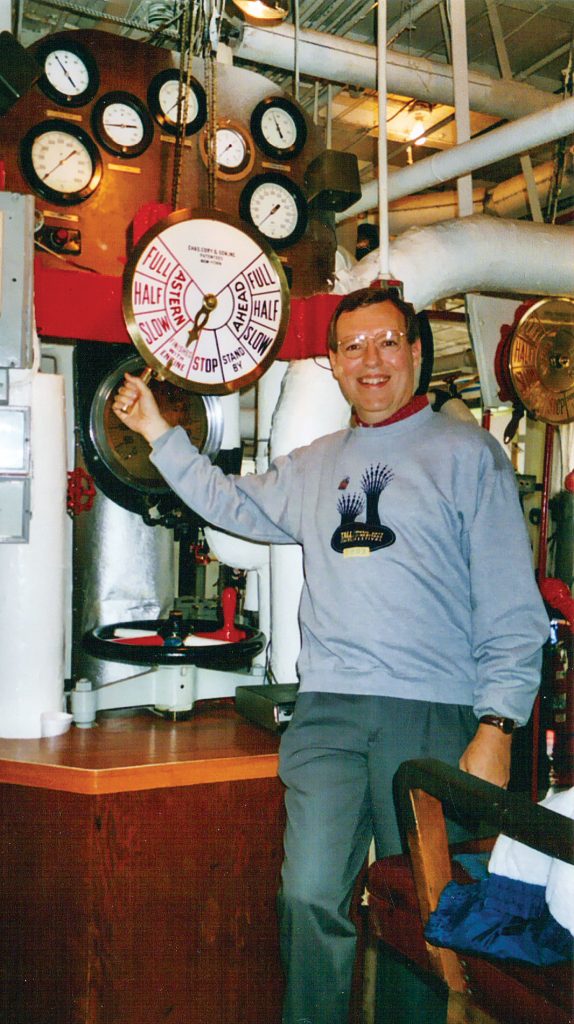 I learned early that, just as it says in the popular song, "Proud Mary" (Rolling on the River), people on the river are indeed happy to give, generously sharing their memories and memorabilia, to be passed along as a sacred trust. Friendships quickly formed with other river enthusiasts like Jimmy Swift (on the WJ staff for 60+ years), and as I became involved at the Howard Steamboat Museum, I basked in the kindly tutelage of Loretta Howard, the last member of the family to reside in the 22-room mansion overlooking the Ohio River, and the shipyard, which had evolved into Jeffboat.
Sign up for Waterway Journal's weekly newsletter.
Our weekly newsletter delivers the latest inland marine news straight to your inbox including breaking news, our exclusive columns and much more.
I also came to know Alan Bates, riverman and author, who was instrumental in the establishment of the museum as well as the resurrection of the dilapidated excursion steamer Avalon into the beloved Belle of Louisville. Also important were my close friendships with the crew members of the Belle and Delta Queen. In time, I would serve in the crews of both steamboats, opening doors to even more adventures and fabulous friendships on the river. Yes, the river community is truly a big family!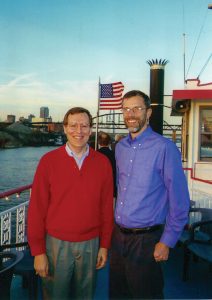 Time, like the river, keeps rolling on by, and things often occur (health issues) that make it necessary for us to retire from our active duties, no matter how much we love them. And my time with the WJ has in all ways been a fulfilling labor of love, coupled with my years as a school teacher, pipe organ company administrator, church organist and, of course, museum director and curator.
Throughout my lengthy association with Ruth Ferris, I saved many folders and boxes of her wonderful letters and cards. She frequently closed her captivating missives with "Keep up steam!" Now it is my turn to change the watch, run out some lines and move the engineroom telegraph handle to FINISHED WITH ENGINE.
It has been a wonderful ride on the river, past and present, and I have been extremely grateful and honored to follow in the footsteps of Jimmy Swift and Alan Bates.
And I thank you, dear readers, who took the time to write me your appreciation, questions, corrections and suggestions. I have done my best to present pictures and information of long-forgotten riverboats and river people, often marking an anniversary in river history.
Again, my deepest thanks to my WJ colleagues and to all involved for this unique opportunity, and my best wishes to the next Old Boat Column author, to whom I say, "Keep up steam!"