Florida Marine Transporters recently put into service the third of six identical 2,000 hp. towboats from Steiner Shipyard. The Mandeville, La.-based barge line took delivery of the mv. Falcon July 21. The other 2,000 hp. vessels are the towboats Eric Brumfield and Steven Sikes. The next vessel in this series, to be named Bronco, is due to be completed in December.
Designed by Sterling Marine and built by Steiner Shipyard at its facility in Bayou La Batre, Ala., the Falcon is a conventional twin-screw towboat that measures 76 by 35 by 11 feet. The main engines are Caterpillar C32 Tier 3 units provided by Louisiana Cat. Coupled to Twin Disc 540 reduction gears with a 7:1 ratio from Sewart Supply, the engines turn Sound 76- by 68-inch propellers on 7-inch shafts with Simplan tailshaft seals and Duramax Cutlass bearings. The engines are cooled by Fernstrum keel coolers and monitored by an alarm system from EMI, which also provided the electric-over-hydraulic steering system.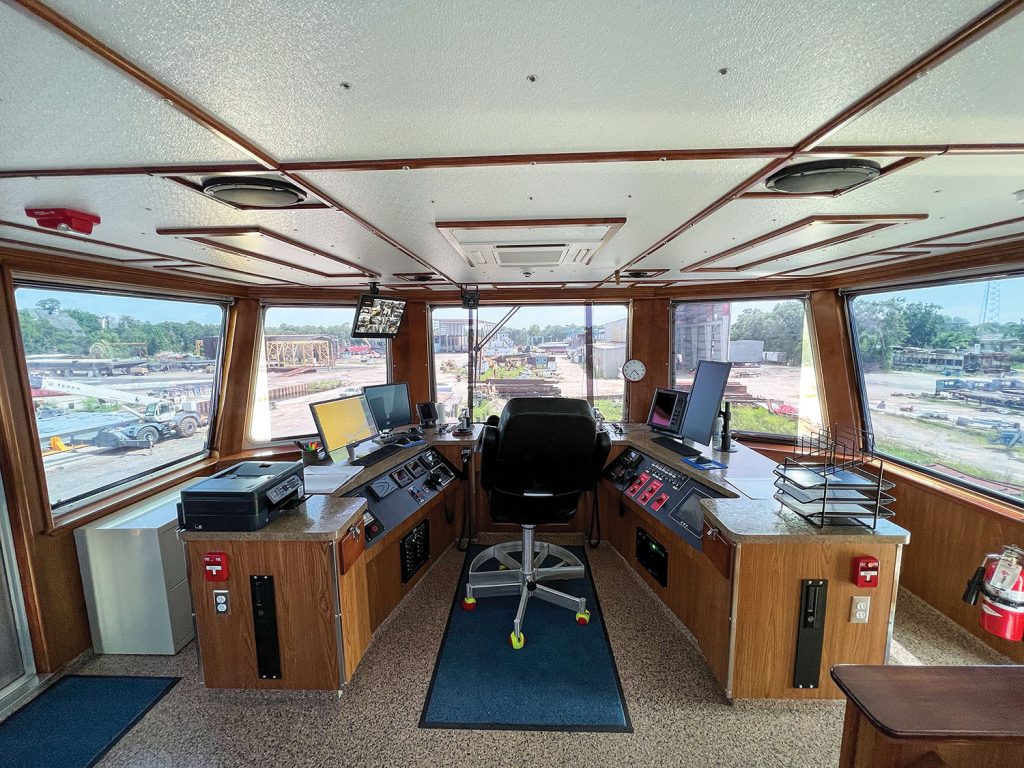 When fully loaded with fuel and water (30,000 gallons and 10,000 gallons, respectively), the Falcon draws 8 feet. The pilothouse eye level is 34 feet, 6 inches. Auxiliary power for the new boat is produced by a pair of John Deere 99 kw. generators furnished by Kennedy Engine Company. Quarters for seven are composed of three double and one single bunkroom, plus two full and two half bathrooms. An exercise room, fully furnished lounge and all-stainless-steel galley provide additional comfort for the crew.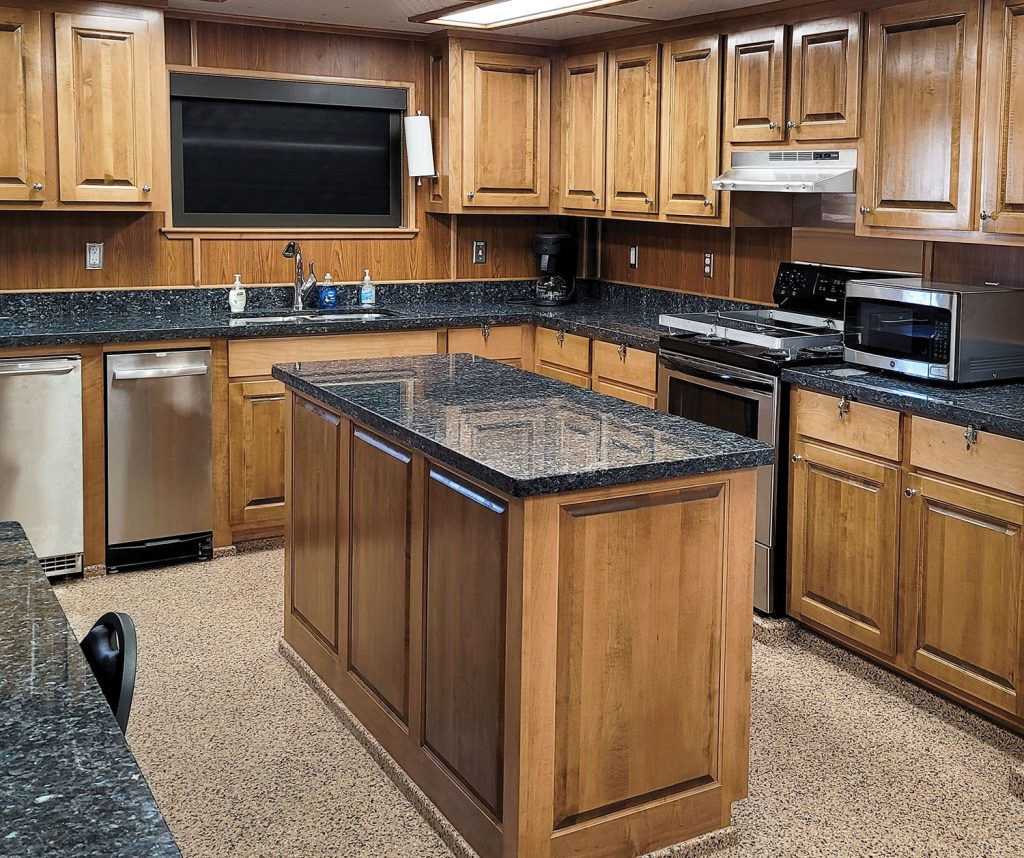 The deckhouse interior, manufactured and installed by Kern Martin, is insulated throughout with mineral wool and Mascoat sound damping material in strategic locations. Air conditioning and heating is provided by a Mitsubishi split ductless system, fire safety is achieved through a Novec system from Hiller Systems, and fendering is Schuyler. The Falcon has two Patterson 40-ton electric winches. Its electronics suite was supplied and installed by FMT's in-house IT/electronics department.
Caption for top photo: The 2,000 hp. mv. Falcon is the third of six identical towboats being built for Florida Marine Transporters by Steiner Shipyard.