Legendary calliopist and steamboat master Capt. Clarke Campbell "Doc" Hawley, a native of Charleston, W.Va., and a near-50-year resident of New Orleans, died November 12 from complications related to throat cancer. Hawley was 87 years old.
Hawley's life aboard and love of steamboats and his mastery of the iconic steam-powered calliope had a beginning fit for a Mark Twain novel. As a teenager, Hawley saw the steamer Avalon docked in Charleston, but its calliope was silent. According to various accounts, the prior calliopist had walked off the job in Ohio. Hawley eagerly offered his services and was hired on the spot, both as a calliope player and a popcorn popper. (See also: Capt. Clarke C. "Doc" Hawley And The Avalon)
Five years into his time on the Avalon, Hawley was captain. In all, he served aboard the Avalon from 1951 until 1961. From there, he went to the Delta Queen, where he eventually served as general manager. In 1970, he returned to familiar territory: the Belle of Louisville, which was the old Avalon. But in 1974, he got a call that would change his life and define his career.
In 1974, Wilbur Dow, owner of Lake George Steamboat Company in New York, and his son, Bill, were in the process of building a new steamboat in Braithwaite, La., that would be called the Natchez and would work in and around New Orleans. The Dows were looking for a captain to serve as the first master aboard the Natchez.
Renowned steamboat Capt. Fred Way, who played a big role in the conception and launch of the Natchez, suggested that the Dows consider Hawley for the role.
"'He's been on the Avalon, he's been on the Delta Queen, he's got a big license, and he's been everywhere,'" said Matthew Dow, grandson of Wilbur Dow and the present director of marine operations for the Natchez and its sister vessel, the City of New Orleans, recounting what Way said of Hawley. "'I think he'd be your best option for captain on the new boat.'"
Wilbur and Bill Dow approached Hawley on the rooftop of the Belle of Louisville and later arranged for Hawley to come see the Natchez in person.
Matthew Dow said Hawley was hooked at first sight because of two things: the shape of the hull and its paint.
"'I've never seen a boat with 8 feet of sheer like that,'" Dow said, quoting Hawley.
What caught Hawley's eye about the paint? Simply put, there was only one coat. He jumped at the chance to serve as master aboard the brand-new steamboat. Hawley stayed aboard the Natchez for 20 years, retiring following the steamboat's New Year's Eve excursion on December 31, 1994.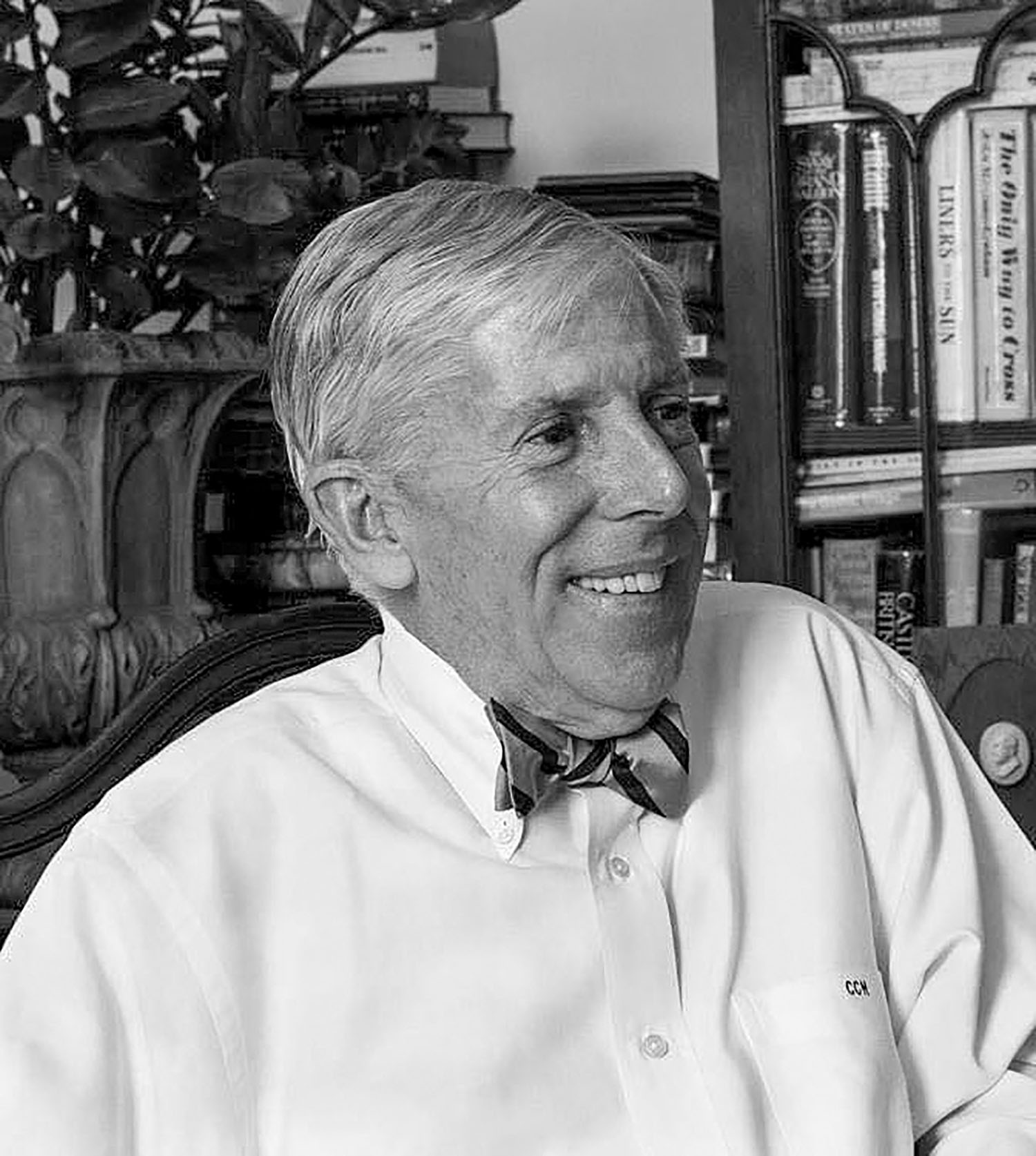 After retiring from full-time service aboard the Natchez, Hawley did trips on the Delta Queen, Mississippi Queen and the American Queen. Ultimately, though, he wound up back on the Natchez—and later the City of New Orleans—playing the calliope Saturday nights and Sunday mornings.
"He played the calliope even through his chemo treatments and radiation for his cancer," Dow said. "It was really the first great love of his river life."
Dow said Hawley played on the City of New Orleans until the beginning of October.
Hawley recalled how, when he got started with his river career, he would share the wheelhouse with captains who'd been between the sticks since the late 1800s. Life aboard steamboats was a legacy and heritage Hawley himself enjoyed passing on to others.
One such person is Duncan Armentor, now an accomplished river pilot with the New Orleans-Baton Rouge Steamship Pilots Association and owner of Shamrock Marine and M&P Barge Company in Baton Rouge. Back in the summer of 1992, though, Armentor was working aboard the John James Audubon, an excursion boat that went between the New Orleans zoo and aquarium.
During that summer, Armentor was learning knotting and splicing, and one night he noticed that the lifeboats aboard the Natchez had worn out bumpers made out of line. He made a goal of fashioning new nylon bumpers himself and presenting them to Hawley before the end of his summer job. He did so on his last night before going off to college.
"It was like I'd given him a bar of gold," Armentor said of Hawley's reaction. "At the end of the conversation, I vividly remember him telling me, 'Duncan, if you ever need a job and school doesn't work out for you, you come back and see me and I'll hire you on.'"
True to his word, Hawley would later hire Armentor as a watchman, and he later gave him a recommendation for another job. Armentor later spent two years piloting the American Queen before becoming a river pilot.
"I really owe him the entire world," Armentor said.
Another is Judy Patsch, a longtime friend of Hawley who also worked with him aboard the Natchez. Patsch actually first encountered Hawley's calliope playing in 1952 when her parents took her down to the riverbank in Rock Island, Ill. Years later, in 1980, Patsch had the chance to mention hearing him play when he was aboard the Avalon at the dawn of his career.
"His head just jerked around, and he said, 'Avalon? You know the Avalon?'" Patsch recalled.
The two were friends from that moment. Hawley later helped Patsch get a job in service aboard the Natchez, and she eventually joined him as a substitute narrator during excursions. Through it all, Patsch said, Hawley treasured his time at the calliope.
"It was the calliope all his life," she said. "He was known as the pied piper of the French Quarter."
Dow said calliope playing will always be a special connection he has with Hawley. Hawley gave Dow a chance to play the calliope when he was younger. After his first time at the calliope, Hawley warmly told him, "You've got room for improvement, but you've got something there," Dow recalled. Dow now has his captain's license and is overseeing the overhaul of the Natchez, but he most fondly speaks of playing the calliope in Hawley's old Saturday night and Sunday morning slots. He can't take Hawley's place, Dow said, but Hawley will always be present in his playing. The same is true for every calliopist, he said.
"It's such an honor to share that with him, because he really was the dean of calliope players," Dow said. "You can hear Capt. Hawley in some aspect of all of us."
Caption for top photo: Tuning the calliope during a Sunday afternoon concert. (Photo courtesy of Judy Patsch)