40 Under 40 Awards: Hogan, Jaco, Jeppson, Johnston And Lacey
For the second year, 40 of the industry's future leaders were honored at the Inland Marine Expo with the "40 Under 40" award. All 40 honorees were nominated by executives and peers for their hard work and dedication to the industry.
In an eight-week series, The Waterways Journal is featuring all 40 recipients. This week, we recognize Matt Hogan, Shannon Jaco, Lauren Jeppson, Ryan Johnston and Leif Lacey.
Those interested in nominating individuals for the 2020 "40 Under 40" award will have a chance to do so later this year. To be included, nominees must be under the age of 40 as of May 18, 2020, the first day of the 7th annual IMX. Award winners will be recognized during the event for their outstanding contributions to the inland marine transportation industry in a variety of fields.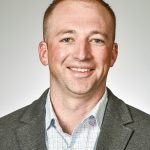 Matt Hogan
Matt Hogan, 31, is regional project manager for J.F. Brennan Company Inc. He has been with Brennan since 2014, and he is now the company's representative for all work on the Illinois River and the lower portion of the Upper Mississippi River. He has overseen several multi-million-dollar projects that include lock and dam repair work and barge terminal construction.
Before joining Brennan, he worked for Walsh Construction and was involved in large lock and dam construction projects on the Ohio River. He holds a civil engineering degree from the University of Illinois.
"Matt has been an integral part of the Brennan team," said Mark Binsfeld, vice president-business development, who nominated Hogan for the award. "He personifies our culture at Brennan through his hard work, honesty, integrity, focus on safety and the respect he shows those with whom he works. Matt has a bright future here at Brennan and in the river industry, and is very deserving of the IMX 40 Under 40 award."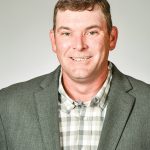 Shannon Jaco
Shannon Jaco is owner and CEO of Barge Transfer Services, Ledbetter, Ky. He comes from a family of "old school" tankermen; he watched his grandfather and a few of his uncles "chase barges" all through his childhood. In 1998 he became a licensed tankerman himself, and began pumping barges for his grandfather at Jaco's Tankerman Service, a shore tankerman service based in Tennessee. In 2003, he moved his family to Paducah to cover a job for his grandfather and grow the company in a new area. In 2005, he was promoted to vice president of the company. By 2010, the company had grown from five employees to 20.
In 2011, he went to work at Transmontaigne, a local terminal in Paducah, but soon realized that terminal work wasn't for him; the following year he purchased his grandfather's business and began a new company, Barge Transfer Services. Beginning with four tankermen, one contract and $60,000 in start-up capital, Jaco has grown the company to 10 tankermen, doing work for 25 customers, ranging from Alabama to Indiana and Louisville to Memphis.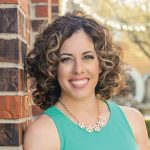 Lauren Jeppson
Lauren Jeppson, 37, is vice president-administration of the Towing Vessel Inspection Bureau (TVIB).
She grew up in the industry, being part of a family that has operated boats and barges going back three generations, riding the boats during the summers and spring breaks to see the family business first-hand.
Jeppson received a bachelor's degree in English from the University of Missouri, and then went on to get her J.D. from the Missouri University Law School.
She joined TVIB as a part-time employee in 2014, but "she never really worked part-time for TVIB as she proved herself to be an invaluable asset from Day 1," said Tava Foret, executive vice president, who nominated Jeppson for the award.
Jeppson is a member of TVIB's senior management team and is responsible for ensuring organizational effectiveness by providing leadership for its financial and programming functions. Among many other duties, she oversees the management of TVIB's various committees and is instrumental in maximizing their effectiveness, and she is responsible for the management of TVIB's Quality Management System and interacting with the registrar to maintain the organization's ISO 9001:2018 certification.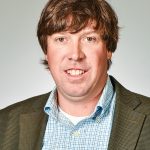 Ryan Johnston
Ryan Johnston, 38, is vice president of regional operations for Wepfer Marine, Memphis, Tenn. He is a product of Ole Miss and has worked for Wepfer Marine for approximately 14 years.
"Ryan has worked in all facets of Wepfer Marine's operations including boat maintenance, shipyard, boat operations and dispatch," said George Leavell, executive vice president of operations, who nominated Johnston for the 40 Under 40 Award.
In his current position, Johnston oversees operations in Greenville, Miss.; Osceola, Ark.; Cottonwood Bend and Caruthersville, Mo.; Hickman, and Calvert City, Ky.; and Metropolis, Ill.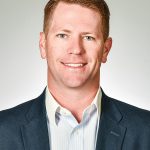 Leif Lacey
Leif Lacey is a terminal services representative for Parker Towing Company, Tuscaloosa, Ala.
Lacey started with Parker Towing as a deckhand, and worked his way up quickly to engineer, before accepting a position shoreside as a crew dispatcher.
"Leif has done a fantastic job for Parker Towing Company in every role he has been in," said Grady Coble, vice president of terminal services for Parker, who nominated Lacey for the award. "He has done a great job of developing new customers, as well as building and expanding relationships with old customers."
Note: Previous stories on the 40 Under 40 winners for 2019 can be found here, here and here.