The second of a pair of 3,600 hp., retractable-pilothouse towboats, an integral piece of Enterprise Marine Services' current build program, was completed recently. The mv. Maggie Rae, built by Steiner Construction Company at its yard in Bayou La Batre, Ala., was delivered October 26.
Its twin, the Billie Ruth, also built by Steiner, was delivered to Enterprise April 13. The boats are part of a nine-boat, 23-barge multi-phase program. Phase 1 ended with the delivery of the Maggie Rae. 
The two vessels carry the names of women who played huge roles in the life of Enterprise Products Partners founder Dan Duncan. The mv. Maggie Rae is named for Duncan's mother, Maggie Rae Harvey Duncan, while the mv. Billie Ruth is named for his second wife, Billie Ruth Bearden Duncan.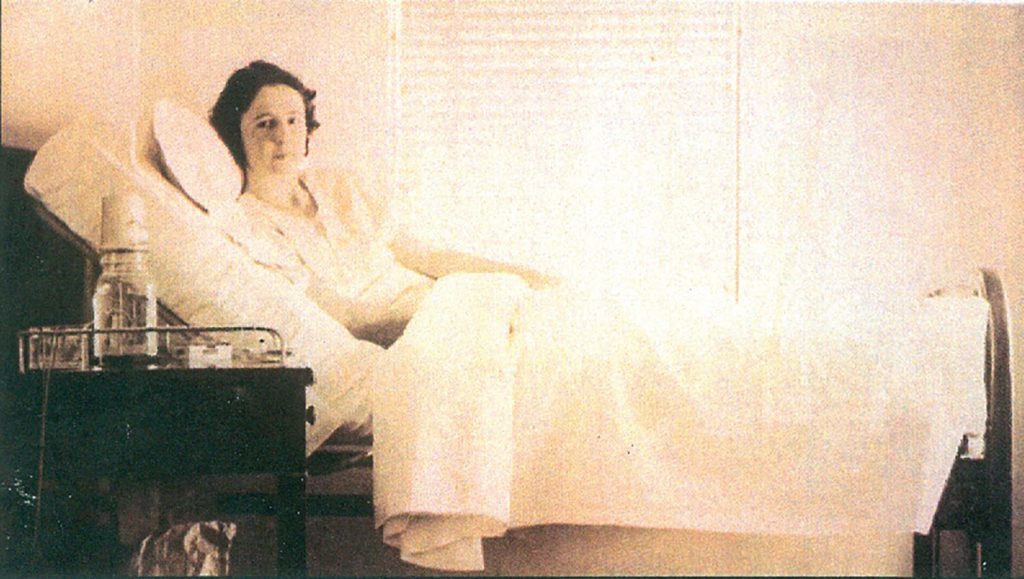 "Maggie Rae was my father's mother, but I never met her, because she died when he was seven," said Randa Duncan Williams, Duncan's daughter and chair of the company's board of directors. "I vividly remember a picture of her that hung in my great grandmother's spare room."
Maggie Rae was born in the town of Huxley in rural east Texas in 1911. She married Duncan's father in 1930, and Duncan was born in 1933. Maggie Rae, though, was soon diagnosed with tuberculosis and spent much of Duncan's childhood in and out of hospitals.
"He told us stories about him going to visit her, and the picture I remember is from when she was in the hospital," Williams said.
It was an extremely difficult chapter in Duncan's life, Williams said. With his mother in the hospital, Duncan and his brother, Joe, went to live with their maternal grandmother.
"She pretty much raised them," Williams said. "Peg (Duncan's father, whose first name was actually James) was in and out. He was a farmer with two kids, so he gave them to his wife's mother to raise."
Maggie Rae died in August 1940, less than three months after her older son, and Duncan's brother, Joe, died from tetanus.
Williams said, when it came to naming the most recent vessel from Steiner Construction, she and her sister, Dannine, decided to name it after their grandmother to honor her memory and the impact she had on their family, despite her death at such a young age.
"Even though we never knew her, her presence is there along the whole story of our family," Williams said.
Honoring 'An Amazing Woman'
Enterprise named the first vessel from Steiner Construction the mv. Billie Ruth after Duncan's second wife, who Williams called "an amazing woman."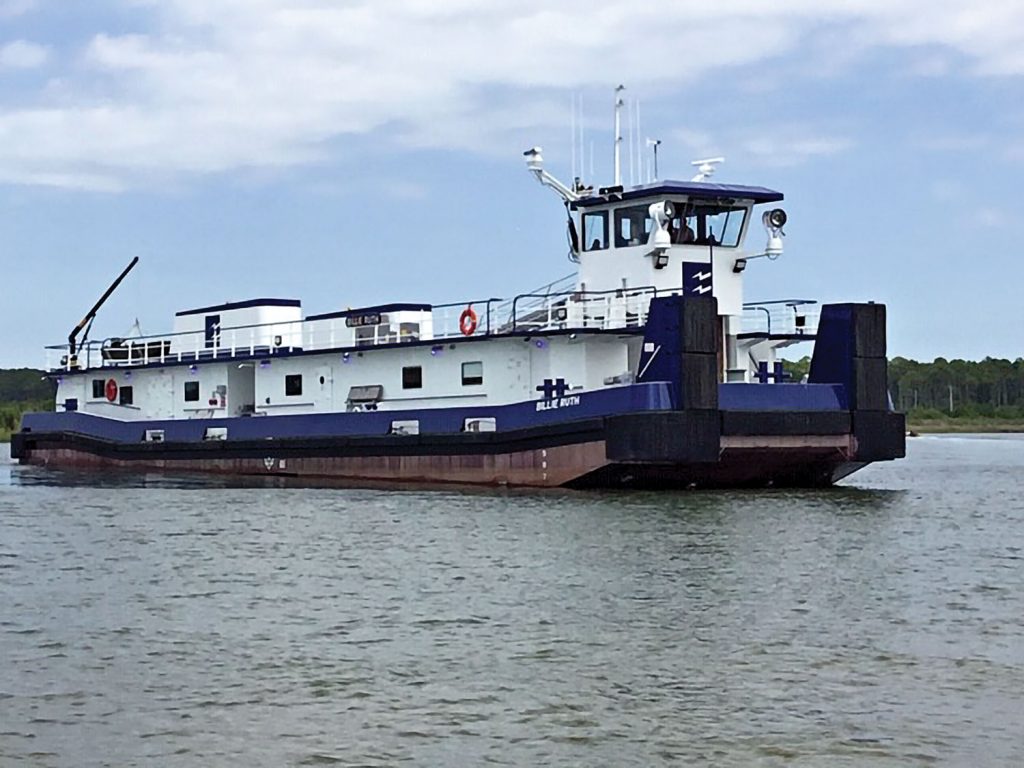 "First off, she married a man who had three daughters," said Williams, referring to her sisters Dannine Duncan and Milane Duncan Frantz. "She just stepped in during her early 30s to being a step-parent of a teenager, a tween and a preschooler, and she did everything she could to be a good stepmother to us.
"She was so patient, so loving and so wonderful," she added.
Born in 1947 in Cypress, Texas, within the Houston metropolitan area, Billie Ruth married Duncan in 1974.
"They absolutely loved each other, and they would go off on adventures all over the place," said Williams, who recalled her stepmother's "beautiful long hair" and "prettiest blue eyes."
Duncan and Billie Ruth, along with a close group of friends, would later travel the world on hunting trips.
Williams praised Billie Ruth for being a mentor to her and her sisters, while also allowing them some household freedoms, like decorating their own rooms.
"With my sisters, that came out kind of odd," Williams joked. "My middle sister's room was neon pink, green and orange stripes, but that's what she wanted, and Billie let her do it. It was very Brady Bunch, but it was the '70s."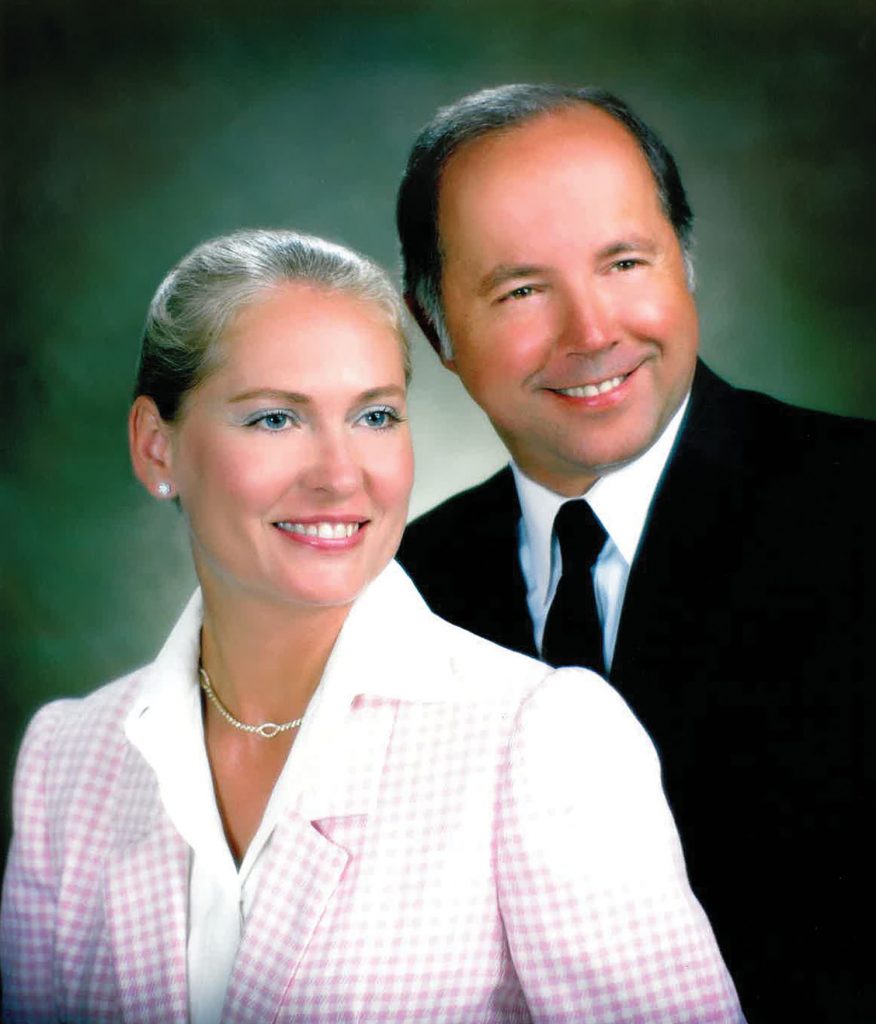 Williams said Billie Ruth was the perfect partner for Duncan as well.
"She loved to entertain," Williams said. "They would go out with customers, and she would have dinner parties. She was just 100 percent the partner he needed at that time."
Duncan and Billie Ruth would go on to adopt a son, Scott, in 1982.
Sadly, Billie Ruth was diagnosed with stage 4 ovarian cancer in 1986. After treatment at the University of Texas MD Anderson Cancer Center, she went into a brief remission.
"The last time she was really good was the Christmas of 1987," Williams said. "I remember we had Christmas together, and she was doing well. But after that, she started to go down, and she died March 7, 1988. She had a very strong faith, and I think that helped her and Dan get through those last months.
"He loved Billie, and she was just the most wonderful woman in the world," Williams concluded.
Boat Specs
The Maggie Rae and Billie Ruth, designed by Tom Farrell of Farrell and Norton, measure 120 feet by 34 feet by 10 feet 6 inches. The vessels are powered by a pair of Cat 3512 mains rated 1,810 hp. each at 1,800 rpm. from Louisiana Cat. The engines are mated to Twin Disc 5600 reduction gears, with a reduction ratio of 6.56:1, from Sewart Supply. The propellers, on nine-inch shafts with Simplan seals and Thordon bearings, are 88-inch, four-blade Dominator-style wheels from Sound Propeller.
The pilothouse has a 28-foot, 6-inch eye level when fully raised. When lowered, it's 13 feet, 11 inches. This feature enables the Maggie Rae and Billie Ruth to clear the lower bridges near Chicago. The vessels also carry an ABS load line certificate, allowing them to operate in the Great Lakes. Enterprise has another, more powerful towboat with these same features: the 4,200 hp. Lee W, built by Verret Shipyard in 2019. The retractable towboats enable Enterprise to extend its services to customers heretofore beyond its reach, according to a company spokesman.
The Maggie Rae and Billie Ruth have the capacity to hold 50,300 gallons of fuel, 8,380 gallons of potable water, 9,000 gallons of grey water, 2,780 gallons of waste oil and 1,200 gallons each of lube and gear oil.
A pair of Cummins QSB7 99 kw. generators provide ship's service. The engines are cooled via East Park Radiator units. Steering is Hydra Force electro-over-hydraulic, while engine alarms are from Rio. There are five bunkrooms and three heads. Custom joiner work on the deckhouse was done by Kern Martin.
The galley is furnished with all Whirlpool appliances. Sound and vibration damping are through Mascoat insulation. Fire safety equipment includes a Hiller fire alarm system and a Norec fixed fire system. The navigation and electronics package from Wheelhouse Electronics features Furuno radars. On deck are two Patterson 60-ton winches and a Schoellhorn-Albrecht 10 hp. capstan.
Caption for top photo: The mv. Maggie Rae was delivered by Steiner Construction Company October 26.