J.F. Brennan Company has expanded its operations, opening a new Mid-South branch in Paducah, Ky.
Brennan is a fourth-generation, family-owned marine construction firm headquartered in La Crosse, Wis., with additional offices throughout Wisconsin as well as in Illinois, Massachusetts, Rhode Island and Minnesota. It has more than 500 employees.
The new Mid-South location will focus on prevalent infrastructure needs in the Paducah area, including marine and dam construction, harbor management and dive services, said Mark Binsfeld, vice president of business development.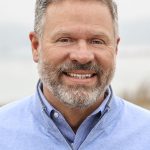 The new site opened February 22 at 6410 Kentucky Dam Road in Paducah. Leading it is Robert "Bob" Wheeler, who joined Brennan from Shimmick Construction Company and was involved in the construction of Olmsted Locks and Dam and the rehabilitation of the Lagrange Lock and Dam.
"I am very excited to be part of Brennan's expansion into the mid-South region," Wheeler said. "With Brennan's long history of providing stellar customer service, locating in Paducah is a natural fit for our company and the industry. This new location will add tremendous value to the market."
As of May 1, Brennan has hired four new employees to work out of Paducah, although the company is continuing to interview candidates and build out the workforce in partnership with area unions, Binsfeld said.
Although Brennan has considered locating in Paducah for several years, Binsfeld said that over the past two years the company began strategically planning and assembling a core group of people to potentially build the operation around.
"This is a long-term plan that creates additional value for our clients and can provide a new, attractive workplace for area locals," Binsfeld said.
He said the company believes now is the right time for expansion as Brennan has grown substantially over the past decade and formed many close partnerships with its clients. With its location near the confluence of the Mississippi, Ohio, Cumberland and Tennessee rivers, the new branch will allow Brennan to better serve clients throughout the mid-South, he said, adding that Paducah has a well-known history of being a hub for drydock, barge and railway operations. 
"By strategically setting up residence at the convergence of multiple rivers within a deep-rooted market, we look to expand our capacity as a resource to the inland waterways and those who operate on them," Binsfeld said.
He added that over the past few years, Brennan has successfully completed projects in the Paducah area, most recently installing a fish barrier system at Barkley Lock and Dam. Brennan also provides fleeting and switching services to Three Rivers Quarry in nearby Smithland, Ky.
"We are thrilled to open a new location in the heart of the inland river system," Binsfeld said. "Paducah is an ideal location to advance our mission of executing solutions to some of the most complex marine, environmental and infrastructure challenges in the country."
Caption for top photo: The new J.F. Brennan Company Mid-South Branch at 6410 Kentucky Dam Road in Paducah, Ky.