By David Ryan
When looking to put together a story for The Waterways Journal, it is hard not to focus on the last 18 months. The global pandemic controlling the entire world and the historically destructive Hurricane Ida wreaking havoc on a very large portion of the United States  commanded most of the headlines during  the  year.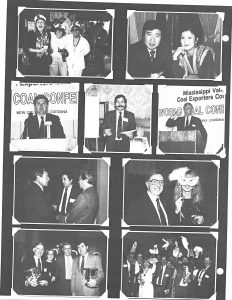 However, there is a notable event for industry, which is a much more celebratory matter, and worthy of being written about: the Mississippi Valley Trade & Transport Council (MVTTC), with its associated conference, is turning 40 years old.
MVTTC was established in 1982 as an advocacy group, at the time primarily centered around international coal shipping. It has since spread  its umbrella to cover all bulk commodities coming into or going out of the United States through the Gulf region (the world's busiest port complex). Each year, our member companies are involved in the production, handling, sales and distribution  of hundreds of millions of tons of commodities, including aggregates, cement, coal, coke, fertilizers, grain, industrial minerals, raw materials, steel and more. Our member companies represent a large cross-section of trade, transport and related industries.
Sign up for Waterway Journal's weekly newsletter.
Our weekly newsletter delivers the latest inland marine news straight to your inbox including breaking news, our exclusive columns and much more.
The annual conference has become one of the "must attends" of the industry, offering unrivaled networking along with top-industry speaker panels giving out regulatory, commodity and transportation insight while using New Orleans, its cuisine and periphery access to entertainment as the backdrop for the conference.
Deciding to forego the conference in 2021 due to the COVID outbreak, conference organizers felt  the spirit of the conference, in which in-person networking has become one of the main draws, would not be served and instead turned their focus toward the 40th anniversary conference February 23–24 in 2022 where, for the first time in more than 10 years, the conference will be moved from the Omni Royal to the Westin Downtown in New Orleans.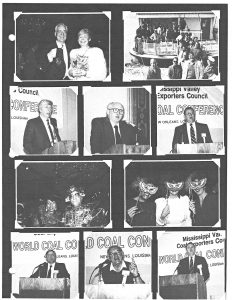 "The Westin offers a beautiful space overlooking Algiers Point on the Mississippi River, which is the perfect setting for the conference," said MVTTC Executive Director Lisa McGoey. "Attendees will literally be able to see vessels and barge tows full of cargo transit to and from on the river, one of the things for which we are advocating as the MVTTC."
The MVTTC conference experienced a record attendance year in 2020; the economy was on the upswing, and folks needed to be around other industry executives and partners to get first-hand information and compare market information. I believe we are in a similar situation going into 2022. Commodities are super-heated. Freight rates are super-heated. Transportation capacity is tight. World energy markets are in a tailspin. People are going to want to be here to get a feel for what the markets are thinking going forward. Further, I think folks will be eager to travel and to break away from the COVID routines that have held us all apart for so long. 
It is times like these that the original organizers, and the many member companies and board members throughout the years, had in mind when deciding to  participate in the organization or attend the conferences or other networking events held by the group.
Taking a look back, in addition to the formation of MVTTC, here are some interesting (or, as said back then, totally rad) notable facts about 1982:
Cost of a gallon of gas: $0.91 (Awesome!)
New car average price: $7,983.00 (Tubular!)
Average income: $21,050.00 (Gag me with a spoon!)
Dow Jones closed year end at 1,046: (Whoa!)
San Francisco 49ers defeated the Cincinnati Bengals in Super Bowl XVI 26-21, the St. Louis Cardinals were baseball champs and the Los Angeles Lakers won one of many (17) NBA championships, this time under the capable hands of Magic Johnson, Kareem Abdul-Jabbar and others under coach Pat Riley. (All killer, no filler, dudes!)
AT&T was declared a monopoly of the telephone service by the U.S. government and ordered to break apart into seven smaller companies. (Heinous, hommes!) 
Canada became its own sovereign nation after Queen Elizabeth II and PM Pierre Trudeau signed the Proclamation of the Constitution Act (The Canada Act) – (Hella snag, Pierre!)
Michael Jackson's Thriller album, The Late Night Show with David Letterman, the blockbuster movie E.T., national paper USA Today, Disney's Epcot and the Vietnam Veterans Memorial, among others, all made their debut this year. (Gnarly!)
Time's Man of the Year was the computer. (No way!)
867-5309/Jenny (Tommy Tutone), Eye of the Tiger (Survivor), Don't You Want Me (Human League), Ebony and Ivory (Paul McCartney and Stevie Wonder), Abracadabra (Steve Miller Band), Physical (Olivia Newton-John), Joan Jett and John Cougar dominated the radio. (Bodacious! Crank up the boom box!)
On TV, people watched: Magnum P.I., Dynasty, Falcon Crest, Hill Street Blues and Knight Rider among other shows. (Sweet brostache, Bro. Selleck!)
Some notable people born in 1982: tennis great Andy Roddick; musicians LeAnn Rimes, Kelly Clarkson, Nicki Minaj, Lil' Wayne; UK Royalty Prince William. (Cool beans!) 
For many of us, all of this above information may make us feel somewhat old; however, when it comes to the MVTTC, we feel like we are just getting started. The upcoming conference is slated to be one of the best ever. More importantly, our membership, and the organization as a whole, is growing. We've got big things planned for the coming year, and if you're not already a member, now is the perfect time to get on board and not only reap the benefits of being a member, but also look to have some input as to the direction of this growing organization. 
Meanwhile, both membership and conference registrations are open on the MVTTC website, www.mvttc.com, or by contacting Lisa McGoey at lmcgoey@mvttc.com.
David Ryan of Associated Terminals is chairman of the MVTTC Executive Board.