The Belle of Louisville is looking for donations and gift certificate purchases to stay afloat financially.
The 1914 paddlewheel-driven, steam-powered vessel is the last operating riverboat of its kind anywhere in the world. It joined the National Register of Historic Places in 1989.
Although owned by Louisville (Ky.) Metro Government, the Belle is operated by a separate, not-for-profit entity. In years past, it received an operational subsidy from local government, but that was cut drastically last year due to budget cuts enacted because of a government pension funding crisis. Other support from the community filled in the shortfall.
With a new CEO on board since last fall, the Belle had planned fundraisers and a new slate of offerings to begin with its 2020 season, which was supposed to start in April and last through October.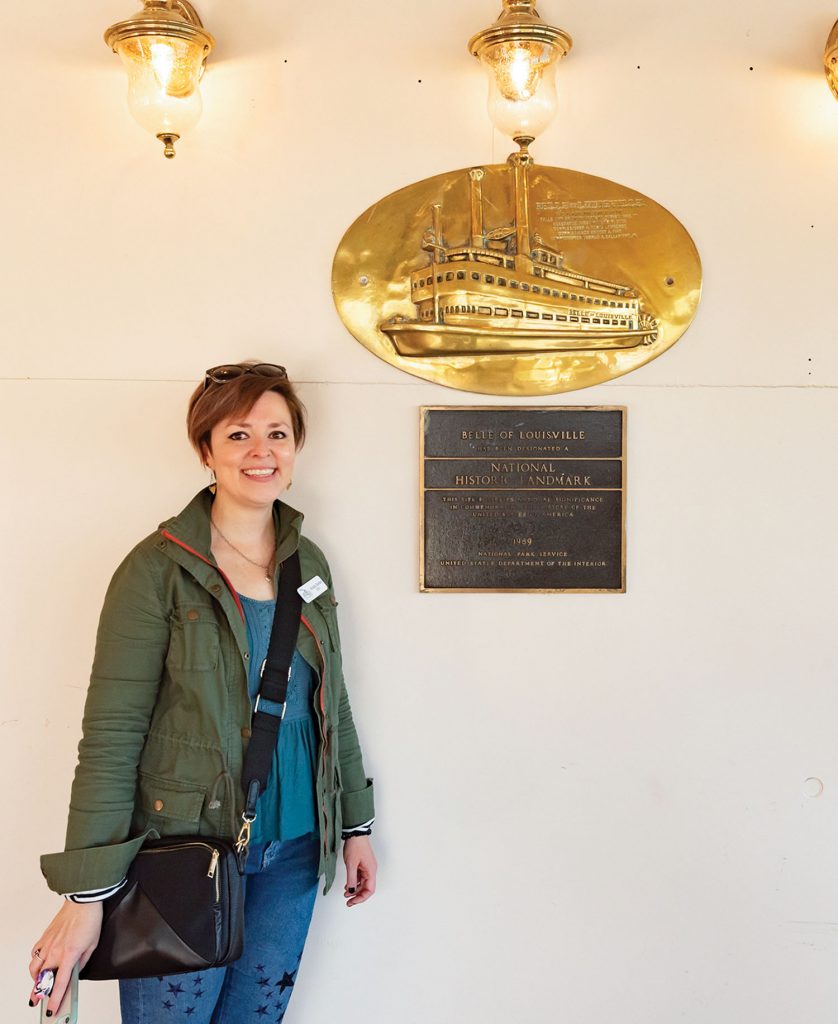 "We knew we needed to make some changes and had headed down that road and had a great 2020 season planned," said Krista Snider, CEO.
Instead of reliance primarily on sightseeing and dinner cruises for tourists, the Belle of Louisville has plans to offer more live music, serve as a performance space and partner with cultural and educational organizations as a floating museum.
"I think we have more to offer than just a party boat," Snider said.
Indeed, she said, some of the offerings might not involve a boat ride at all. Some events will now be available to take place wharfside, meaning a wide range in available booking times and costs to appeal to more customers.
There were supposed to be field trips for area schoolchildren and a bourbon and bluegrass music series this year. Snider had promised "a more immersive experience with music, food and entertainment more reminiscent of a late 19th century or early 20th century riverboat."
One of its biggest annual events, the Great Steamboat Race that has been part of the Kentucky Derby Festival since 1963, was supposed to have taken place April 29, with the Belle of Louisville facing off against the Belle of Cincinnati. Belle of Louisville Riverboats management also had planned a strong season of private events and charters this spring, taking advantage of the mild Kentucky weather, Snider said.
And then the coronavirus pandemic hit hard in March, and public gatherings were ordered canceled.
"All of that has been put on hold, rightfully so, during this pandemic, but what that means for us is we were hit during what is typically our best financial season," Snider said.
The Kentucky Derby, the horse race that has been the oldest continuously held major sporting event in the United States, was postponed to September, and the Belle of Louisville stayed tied to its moorings. All cruises have been canceled through May 31. Despite furloughing 10 of its permanent, year-round staff of 24 people, cutting back hours on some remaining staff members and never hiring its typical 85 seasonal employees, the Belle is now trying to make up for a staggering loss Snider has estimated will be $1 million through June. That's even with the Great Steamboat Race rescheduled for September 2, the Wednesday before the postponed Kentucky Derby.
"We've rescheduled as many other clients as we can to later in the season as well," Snider said. "The challenge is there are limited dates on the calendar."
For now, the Belle is looking for grant and sponsorship opportunities. The historic steamboat is also appealing directly to its fans, who may buy gift certificates or make a donation online at belleoflouisville.org.
"We've never really done, in a broad way, a fundraising campaign," Snider said. "We already had a goal of creating a donor support program, but we had to launch that with a great sense of urgency."
All donations are tax-deductible, and they are all greatly appreciated, Snider said. She hopes the Belle and her sister vessel, the Mary M. Miller, will be back paddling up and down the Ohio by late summer or early fall, although it remains to be seen what new operational procedures and limited passenger capacities may look like.
Snider says it's the Belle's fans who will keep it going, and for that, she is grateful.
"We're going to be OK in the long run," she said, "but we're going to be OK because we adapt, we operate more efficiently and because we get the support of the community."
To make a tax-deductible donation, go to belleoflouisville.org and click on "Support Us" at the top right of the page.