For the fourth year, 40 of the industry's future leaders were honored at the Inland Marine Expo with the "40 Under 40" award, which recognizes individuals for their outstanding contributions to the inland marine transportation industry in a variety of fields. All 40 honorees were nominated by executives and peers for their hard work and dedication to the industry.
Over the course of 14 weeks, The Waterways Journal is featuring all 40 recipients. This week we recognize the first four honorees: Evan Acorn, Valerie Anderson, Blake Boudreaux and Kelly Clapp.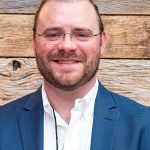 Evan Acorn
Evan Acorn, 32, is an inventory and system support analyst for Custom Fuels of Nashville, Tenn.
"Evan Acorn is the most professional manager we've dealt with in 30 years of marine activity and contact," said Dan Harms, who is part of the marine division of Shaeffer Manufacturing Company and nominated Acorn. 
Harms called him concise, accurate and prompt in business, warm and caring in relationships and always polite.
"Evan has grown within his organization and accepted additional responsibilities eagerly and successfully," Harms said. "In many ways he is an old soul, with attention to detail and commitment that are a lost art in many modern day dealings."
He added that Acorn is "a credit to the marine market" and that he believes he will become one of the country's leading managers soon.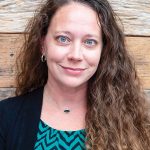 Valerie Anderson
Valerie Anderson, 37, is outside sales manager for Northern Safety & Industrial in La Porte, Texas.
Anderson began working in the marine industry in 2010 on the day before the BP oil spill took place, said Amy Arrowood, director of the maritime credit program at San Jacinto College in La Porte, Texas.
"At the time she had zero experience in the industry, but her desire to find solutions took over, and she hit the ground running, learning all she could as quickly as she could to help out where she could during that difficult time in our industry," Arrowood said.
Arrowood has worked closely with Anderson both in her current position with San Jacinto College and in her former role of marketing operations manager at a local bunkering company. She called Anderson a rockstar and a lifesaver.
"I cannot say enough good things about her dedication to the industry and work ethic!" Arrowwood said. "Valerie answers her phone early in the morning, late at night and on weekends and holidays.  She understands that the marine industry doesn't sleep, and sometimes the smallest item can shut a boat down; therefore she is always there when her customers need her."
Anderson has worked with several manufacturers over the years to help change products to better meet the needs of the industry. Among other items, she has been involved in the design of a solar barge light as well as a redesigned life vest, based on feedback from customers over the years.
 "Valerie works hand-in-hand with her customers, helping to get them Subchapter M-ready," Arrowood said. "If she didn't know if something was compliant or not, she'd reach out to her Coast Guard contacts herself to find answers to make sure they were compliant before inspection day."
Additionally, Arrowood is very supportive in training future mariners in college programs.
"I recently had a last-minute opportunity for 24 students to take a field trip on a towboat, but I needed 24 work vests for them ASAP," Arrowood said. "Not only did Valerie take my late night call, she delivered them early the next morning and saved the day! This is just one example why her dedication to the industry makes her an ideal candidate for one the 40 Under 40 awards!"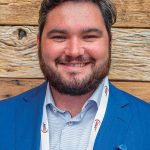 Blake Boudreaux
Blake Boudreaux, 25, is safety and operations manager for M/G Transport LLC of Metairie, La.
Sam Williams, operations manager of Bunker One USA in Mobile, Ala., said Boudreaux has great ambition and drive to be successful in the river industry.
"Starting as a cargo surveyor for LMR Marine Inspectors in 2016, he represented cargo owners, ensuring that their cargo would be safe from loading to destination," Williams said. "After being successful, he was offered an opportunity with Corrosion Control Services as sales and operations manager. He promoted new business and ensured a great product with repairs to vessels and barges. Blake transitioned to M/G Transport as safety and operations manager, where he monitors insurance/compliance/audit for the company and monitors repair costs."
Williams added that people need to keep an eye out for Boudreaux because he is certain to be a future leader in the industry.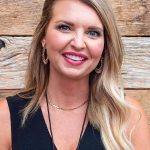 Kelly Clapp
Kelly Clapp, 38, is senior manager for human resources for Ingram Barge Company in Paducah, Ky.
"Starting with Ingram in 2012, she has developed a love for the marine industry, and has worked hard to increase awareness and education of it," said Mason DeJarnett, territory manager for Fabick CAT Power Systems Rental in Metropolis, Ill. "From being an active board member of the Port of Paducah Propeller Club to WIMOS (Women in Maritime Operations) to a host of other activities, Kelly works hard beyond her daily tasks as an HR leader."
One special area of interest for her is bringing about awareness and promoting education to improve marine mental health, including suicide prevention. Clapp is due to have an article published in "Proceedings" magazine on the topic, in addition to speaking on the matter at an American Waterways Operators (AWO) conference.
Clapp also serves in the lives of children as a board member for the Paducah Day Nursery and as a United Way "reading pal," where she often shares stories and photos from the industry with her "pal."
"Kelly is a hard-working individual, and I've been proud to serve alongside her in our area," DeJarnett said. "She defines Ingram's mission of 'setting the industry standard of excellence.'"