40 Under 40 Awards: Lake, LeBlanc, Chotin Macgowan, Patterson And Pollum
For the second year, 40 of the industry's future leaders were honored at the Inland Marine Expo with the "40 Under 40" award. All 40 honorees were nominated by executives and peers for their hard work and dedication to the industry.
In an eight-week series, The Waterways Journal is featuring all 40 recipients. This week, we recognize Jason Lake, Robert LeBlanc, Hannah Chotin Macgowan, Mark Patterson and Ray Pollum.
Those interested in nominating individuals for the 2020 "40 Under 40" award will have a chance to do so later this year. To be included, nominees must be under the age of 40 as of May 18, 2020, the first day of the 7th annual IMX. Award winners will be recognized during the event for their outstanding contributions to the inland marine transportation industry in a variety of fields.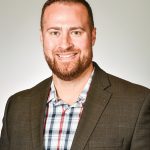 Jason Lake
Jason Lake, 36, is loss control manager for The American Equity Underwriters Inc. (AEU), Mobile, Ala.
He began his maritime career attending the U.S. Merchant Marine Academy from 2001–2005. After graduation, Lake sailed on the Watson-class large, medium speed roll-on/roll off vessels USNS Soderman and USNS Dahl.
In 2013, he transitioned to the role of loss control manager with AEU. He went on to be credentialed as a Certified Safety Professional (CSP).
At AEU, he manages loss control services for shipyards, marine cargo handling facilities, and marine construction companies. He has helped raise awareness of the safety concerns in these industries as well as spread industry best practices to address those hazards. He has been instrumental in developing the report-writing process that communicates observations and recommendations to the affected companies as well as with the AEU underwriting team. He has developed and delivered training content at numerous maritime facilities and at the AEU National Forum, an annual conference for maritime professionals. In addition, Lake was a founding member of the AEU Loss Control Department Steering Committee and continues to serve in that capacity.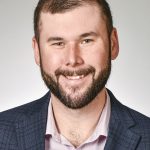 Robert LeBlanc
Robert LeBlanc, 30, is divisional support manager for American River Transportation Company (ARTCO), based in Waggaman, La.
He began his ARTCO career in 2013 as a port and harbor manager trainee, completing the in-house deckhand class and working hitches in our New Orleans fleets. He transferred to ARTCO's Lemont office as the acting fleet supervisor, where he dispatched trip boats, developed site improvement plans, conducted crew trainings, built customer relations and assisted in vessel maintenance.
LeBlanc's next position brought him back to the Gulf as a crewing manager for eight of ARTCO's New Orleans fleet boats. In 2014, he was named operations support manager, and in 2016, he moved into his current role.
LeBlanc graduated with honors from Texas A&M University at Galveston with a B.S. in maritime administration, and currently serves on the University's Business Advisory Board. As a natural leader, Robert is engaged in many industry organizations, including the Young Professional Leadership of ADM, the Admiralty Club, the Greater New Orleans Barge Fleeting Association, various Port Security subcommittees, and the Coastal Conservation Association.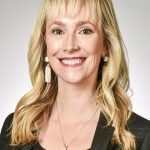 Hannah Chotin Macgowan
Hannah Chotin Macgowan, 34, is corporate communications manager for Canal Barge Company Inc., New Orleans.
She is a third generation towboater; her grandfather, Capt. Scott Chotin, founded and ran Chotin Transportation. She is the only family member of her generation to continue working in the industry.
"Hannah is a rising star in the inland marine industry," said Mary McCarthy, Canal Barge director of safety and quality systems, who nominated her for the award. "She has worked for Canal Barge Company for 10 years, beginning as an intern but now serving as our corporate communications manager. She is responsible for both ensuring our internal communications to our 800-plus employees, board, and shareholders are effective, as well as developing and implementing our external communications to customers and other stakeholders. She has been recognized by our president and CEO several times for her exemplary work."
Chotin Macgowan is also the president of the New Orleans Chapter of the Women in International Shipping and Transportation Association (WISTA), an international networking association for women in maritime.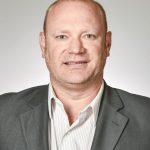 Mark Patterson
Mark Patterson, 39, is vice president-operations for Osage Marine Service, St. Louis, Mo.
Patterson began his river career working part time during summers and while on breaks in college. After college, he started working full time at Osage.
In his 18-plus years on the river, he worked on the boats as a deckhand, then worked for several years in the maintenance department, after which he moved (reluctantly) into the office, working in the dispatch department. He eventually became manager of Osage's dispatch department.
He now serves as vice president of operations for Osage Marine, where he oversees the daily operations of five fleeting locations and 19 towboats.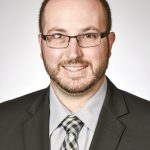 Ray Pollum
Ray Pollum, 32, is senior manager of logistics for Campbell Transportation Company Inc. (CTC), Houston, Pa.
Pollum has been with Campbell since July 2011, starting as a logistics coordinator. He was promoted to his current position in 2017.
"Ray has continuously and rapidly advanced his role at CTC and within the inland waterways industry over the past seven-plus years," said Robert Kreider, Campbell vice president-logistics, who nominated Pollum for the award. Kreider noted that since Pollum joined the company, CTC has more than doubled in size and has diversified its customer base and product lines. Such growth presents many challenges, he said.
"Ray has ensured our logistics team manages this extraordinary growth without losing the crucial connection to the many mariners and other onshore and offshore personnel who enable CTC to succeed in providing a safe work environment. Additionally, his management of these connections has provided steady work for our 500-plus employees who rely on our business to provide for their families and to deliver bulk commodities to our nation and customers around the globe. Ray has earned tremendous respect from our mariners, customers, peers and a significant number of folks from all corners of the inland waterways in a relatively short period of time."
Note: Previous stories on the 40 Under 40 winners for 2019 can be found here, here, here and here.